Stakeholder Mapping Is Key to Circular Economy Implementation
Posted August 18, 2021
| Sustainability | Leadership |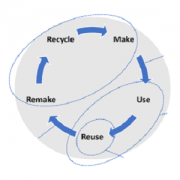 This Advisor explores how business architecture stakeholder mapping can assist a healthy circular economy implementation by specifying the value stream scenarios where different stakeholders extract value propositions across a value cycle, enabling the cycle to start and be sustained.
Not a Cutter Community Member?
Sign up today to read this and all other articles.