Start Small When Building a Digital Ecosystem Platform
Posted July 21, 2021
| Technology |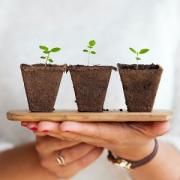 When contemplating transformation, you should test your assumptions in a pilot project before betting the farm on them. Such a project should be chosen to have minimal impact on the company in case of failure, should be realistic to build with a small team, and should have high potential for growth.
Not a Cutter Community Member?
Register today to read select open-access articles.