Traditional Data Warehousing Meets Big Data: What Does It Mean for the Enterprise?
Posted October 25, 2012
| Technology |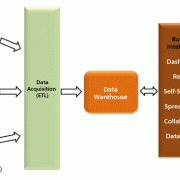 The need for businesses to maintain and use data in new ways is rapidly growing. Instead of removing data, businesses are adding and using more data than ever. The lower cost of storage is part of the reason, but regulation, competitiveness, and the digital age are also key drivers. Healthcare organizations have to track their patients to improve patient outcomes and to be eligible for reimbursement bonuses.
Don't have a login?
Make one! It's free and gives you access to all Cutter research.