Value Stream Mapping: 8 Steps to Get You Started
Posted September 30, 2020
| Technology | Amplify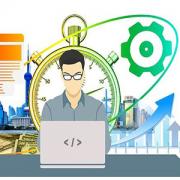 Value stream mapping (VSM) is a Lean manufacturing method used to analyze and manage the flow of materials/information/product to be able to bring a product to a customer. This Advisor proposes an eight-step VSM exercise to help team members all get on the same page.
Not a Cutter Community Member?
Register today to read select open-access articles.