Why Do Machine Learning Analytics Projects Fail?
Posted June 22, 2021
| Technology | Amplify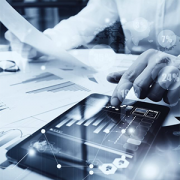 Michael Papadopoulos and Philippe Monnot take a deep dive into ML projects. They address the "very powerful tendency to anthropomorphize ML and AI, imbuing it with human characteristics." As we increasingly describe them in human terms, we often fail to make a critical distinction in the way humans and machines interpret the world.
Don't have a login?
Make one! It's free and gives you access to all Cutter research.