"There Is No Spoon" — The Path to Residuality Theory: A Collection
Posted May 5, 2021
| Leadership | Technology |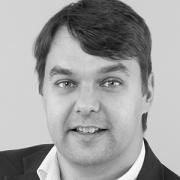 The Path to Residuality Theory: A Collection
  
The interface between two sciences or two concepts is a jagged shore, less a juncture to be controlled than an adventure to be had.

— Michel Serres and Bruno Latour
The story behind this collection started out with a simple reframing of my own personal architectural practices in the terms of uncertainty outlined by Nassim Nicholas Taleb and Ralph D. Stacey. My first piece published by Cutter Consortium, "No More Snake Oil," became the article that defined antifragile systems design, along with the subsequent .NET Rocks interview (and DDD Europe session).
Rather than choosing the expected journey of the IT guru, I opted for a different path. Instead of publishing the typical IT book and launching a speaking tour, I chose to go back to university and actually pursue formalization and verification of the ideas in the form of a PhD. Across a period of years, I routinely published with Cutter Consortium on the thoughts and ideas that this journey provoked. "Dissent and the Art of 'Hype Cycle' Maintenance" describes the necessity of architects dissenting in order to grasp the uncertainty in their organizations and markets, while "Why There's Probably No Such Thing as Digital Architecture" highlights the unstructured nature of our journey, one we haven't even really started, never mind finished. "The Age of Complexity" is the naive realization that uncertainty defines our work and hints at the possibility that ignoring it might be what's holding us back. "The Skills Crisis 4.0" reiterates the need for adaptive learning, accompanied by critical thinking, in order to allow architects to navigate the ever-faster pace of technology development in highly complex enterprise environments. Throughout these pieces, I attempted to question the assumptions of our profession; sometimes, dearly held ideas on process, agility, and frameworks may truly be the things that stop us from dealing with the uncertainty in our midst.
As the ideas grew and my formalization began to surface, I published a number of academic articles on the subject of residuality theory. These were followed by versions written specifically for Cutter Consortium: "'There Is No Spoon:' Residuality Theory and Rethinking Engineering" and "Residuality Theory: Proactive Risk Management in the Design Phase." By August 2020, the ideas behind residuality theory were fully formed. (For the academic articles, please follow these links: "No More Snake Oil" and "An Introduction to Residuality Theory"; an additional article, "The Philosophy of Residuality Theory" is TBA.)
Throughout this journey, Cutter Consortium has presented a fantastic opportunity to air ideas, gather perspectives, produce focused writing, and make things concrete. The editorial team of Cindy Swain, Christine Generali, Jennifer Flaxman, Linda Dias, and Tara K. Meads has been brilliant in bringing my writing from novice to something slightly better. Additionally, Tanya O'Reilly and Dr. Riccardo Bennett-Lovesy have provided invaluable input over many hours with their academic rigor and penchant for pedantry on each article. Many more have contributed with support and enthusiasm: Christer Berg, Helena Carlsson, and the team at the Swedish Computer Society; Robert Folkesson at Active Solution; Jeff Doolittle at Software Engineering Radio; Gar Mac Críosta, Dave Snowden, and, of course, my supervisory team at The Open University: Jeff Johnson, Jane Bromley, and Anthony Lucas-Smith.
It is my hope for the future that residuality theory will find its place as the scientific foundation of software architecture and become the scientific platform from which software architects approach and analyze other ideas, escaping the eternal hamster wheel of trends, fads, and overhyped, under-researched tropes. I hope you enjoy this journey as much as I have.
Barry M. O'Reilly
Stockholm, April 2021
Download your copy of the complete collection ""There Is No Spoon" — The Path to Residuality Theory" in PDF format now (4109 KB).