The 21st-Century Team Member Is a Leader of One: Themselves
Posted March 18, 2022
| Leadership | Amplify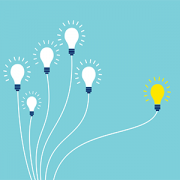 Bill Fox advocates for leaders to transform internally in a way that enables them to shape the future rather than just respond to events. He describes six areas of growth that are key to transformation: forward thinking, self leadership, inner awareness and intuition, inner-leader journey, listening and dialogue, and understanding how the mind works. Fox stresses that insight for new leadership resides not in the "other"; rather, it is accessible to everyone. By enhancing our ability to look and listen within, we shape our world from the inside out.
Not a Cutter Community Member?
Sign up today to read this and all other articles.