5G Will Power the Next Evolutionary Step for the IoT
Posted February 17, 2021
| Industry | Technology | Amplify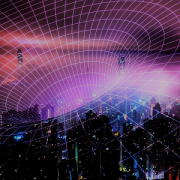 The emergence of the IoT has led to a need for different characteristics and technical capabilities in cellular networks, which have continued to develop and will, with the emergence of 5G, address the key needs of the IoT. And with more and more "things" connected, leading to significantly higher connection density, the risk of interference increases. This has been another historical challenge to the IoT that 5G will address. All this means that 5G will enable an entirely new range of applications.
Not a Cutter Community Member?
Register today to read select open-access articles.