Addressing Process Misalignment in Large, Non-Software Companies
Posted July 11, 2019
| Technology |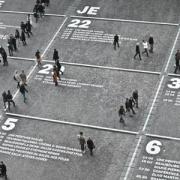 Large, non-software companies introducing Agile to their organizations tend to suffer from a cognitive dissonance of sorts: we would like to have the same look and feel across the entire company, delivering stellar-quality products, yet we want to enable high-performing, self-organizing, self-managed, and self-empowered teams to deliver (or demo) at the end of each sprint. In this Advisor, we summarize one area where this conflict becomes especially evident for large companies, particularly with non-software teams: process misalignment. We also share a potential solution that we've seen work in industrial practice.
Not a Cutter Community Member?
Register today to read select open-access articles.