Overcoming Challenges to Embedding Sustainability: Part I
Posted July 13, 2022
| Sustainability |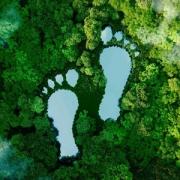 In the third quarter of 2021, Arthur D. Little (ADL) conducted an anonymous questionnaire-based survey focusing on the degree of integration of sustainability into business models and organizations across more than 85 large and medium-sized companies. The coverage was pan-sector and pan-geography, although with a stronger focus on Europe-based organizations. Some 40% of companies come from the process industries (the chemicals, construction, industrial goods & services, and oil & gas sectors).
Drawing on the results of that survey, this two-part Advisor series considers how companies are progressing in embedding sustainability into their strategy, governance, and organization. Here in Part I, we look at two of the main challenges that companies face and how they can be best overcome. Part II will explore two other challenges uncovered by the survey.
Challenge: Company Employees Still Do Not Understand Sustainability Strategies Well
By now there are few companies of any size that do not have any sustainability strategy at all. However, it's one thing to have a strategy, and another to translate it into action. One of the most common challenges companies face is that sustainability strategies are not well understood by employees. For example, our survey indicated that less than one-third of companies had a sustainability strategy whose impact was clear to all employees.
The main reason for this lack of understanding is that companies struggle to create a common sustainability language that conveys what sustainability means for the day to day business as well as to employees across different functions and levels.
This is also evident in the fairly limited extent to which sustainability strategy has affected the core business of the companies in our survey.
Less than half (42%) of the companies have modified their ways of managing the business as a result of implementing a sustainability strategy, and only 8% have gone as far as actually changing their business model. Only one-quarter have modified their full range of key performance indicators.
Lessons learned: create a common language through adopting better tools to define sustainability performance.
So, what approaches have companies taken to help create a common language that employees understand? Some sustainability leaders have tackled this problem by implementing approaches and tools to define and measure sustainability performance transparently at the product and portfolio level. For example, the chemicals and materials industry has created an accepted global industry standard for conducting portfolio sustainability assessments, using a set of tools developed by the World Business Council for Sustainable Development, with assistance from ADL. This approach allows an objective assessment of the sustainability performance of a product in a specific application and/or region.
This is invaluable for creating alignment on sustainability in very practical terms, both internally across the staff and externally to other stakeholders. It also forms the basis for focused dialogues with suppliers and customers on how to collaborate better to jointly improve sustainability performance. In this way it highlights potential risks, but also substantially contributes to innovation.
Once the language is understood and shared, it becomes much easier to demonstrate how good sustainability management creates business value, for example, through improved customer satisfaction, reduction of product portfolio risk, boosting of activities with an excellent sustainability rating, better focus of R&D and CAPEX investments, and timely adaptation of supply chains.
Challenge: Sustainability Commitments Are Not Getting the Same Priority as Other Business Objectives
One of the clearest indicators of the extent to which sustainability is embedded into the business is how it is reflected in senior management incentives and bonuses. Our survey showed that nearly two-thirds (65%) of companies did not link sustainability performance to senior management incentives. A very small minority (6%) reflected sustainability in terms of 15% or more of the managerial bonus.
What's more, many companies have a bonus system that involves some form of cascade from senior management down to employees. Influencing employees and changing culture, which is key for success, is not easy unless incentives are properly aligned across multiple levels in the hierarchy. Of course, not every company needs to have a significant part of executive bonuses linked to sustainability performance. Businesses are diverse, and some sectors have an innately bigger sustainability impact than others; for example, companies that offer services generally have a lower impact than those that make or process things.
---

Receive articles like this in your inbox.
Every other Wednesday, in the Sustainability Advisor, you'll find expert insight, guidance, and examples from industry to help your organization achieve a positive impact, identify new market opportunities consistent with the SDGs, and attract employees and investors who value purpose and social responsibility. Register for the Sustainability Advisor and receive articles like this in your inbox.
---
The way in which sustainability performance is reported publicly is also an indicator of its perceived importance to the business.
Although 84% of companies have a sustainability report, only 17% use the same reporting rigor as they do for financial performance and integrate it into a single report. This reflects the current reality that financial reporting of sustainability impacts is still in the development phase. For example, few corporations have yet properly adopted financial models that incorporate new ways of accounting for externalities, such as social return on investment and creating shared value models. This is starting to change as shareholders and investors become more sophisticated in their consideration of environmental and social governance (ESG) issues, but there is still some way to go. A further challenge is that financial results are generally reported monthly, quarterly, and annually, yet the benefits of good sustainability often manifest themselves over a much longer period.
Lessons learned: develop a carefully balanced set of sustainability indicators to be reflected in senior management incentives and external reports.
The relatively limited adoption of linkages between sustainability performance and incentives shown in the survey is, to some degree, a reflection of the difficulty of selecting meaningful and appropriate indicators. For example, some ESG criteria, such as stakeholder impact or employee engagement, are difficult to measure in practice. Others, such as progress toward net-zero impact, are not only hard to measure, but may also be too long term to be meaningful for an annual renumeration package. A recent study from the Executive Remuneration Center of the Vlerick Business School concluded that ESG criteria in board incentive structures were often poorly defined, with the result that targeted progress in sustainability performance was not achieved. Companies should therefore work toward developing and reporting on a balanced set of indicators suitable for their business, taking into account some important principles, for example:
Reflect short-term ESG goals in incentives, not just over-arching long-term goals.

Ensure that any ESG goals set for remuneration purposes are properly reflected in the corporate strategy, not just add-ons.

Consider realistic sustainability impacts along the entire supply chain, not just within the company boundaries, taking a broad stakeholder view.

Consider more than just one dimension of ESG impact, for example, not just climate change, but also waste, energy, diversity and inclusion, etc.

Balance lagging impact measures (such as emissions) with leading proactive measures (such as controls implemented).

Corporate governance has an important role to play in this respect — the board is often in a better position to take a longer perspective in the broader interests of shareholders than the executive.
For more from the authors on this topic, as well as survey details, see: "Walking the Talk on Corporate Sustainability." Also, be on the lookout for the authors' forthcoming ADL report "Overcoming the Challenges to Sustainability: Exploring the State of Sustainability & the Challenges to Adoption."