Agile Analytics: Slicing Data Warehousing User Stories for Business Value
Posted March 31, 2015
| Technology | Amplify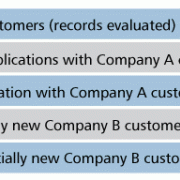 This article addresses the challenge of slicing data warehousing and business intelligence (DW/BI) user stories into small, business-valued deliverables to align with the Agile principle of "Deliver[ing] working software frequently, from a couple of weeks to a couple of months, with a preference to the shorter timescale."
Not a Cutter Community Member?
Register today to read select open-access articles.