Agile for the Enterprise: From Agile Teams to Agile Organizations, Second Edition (Executive Summary)
Posted August 4, 2015
| Leadership |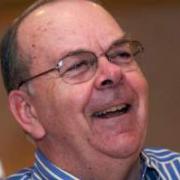 Agile development began its evolution at the development team level. However, the growing visibility of Agile methods has created a new set of issues that focus on the question, "How do we move from Agile projects to Agile organizations?" Today's executives must understand how Agile development affects their organizations, methodologies, and overall project governance.
Not a Cutter Community Member?
Register today to read select open-access articles.