Agile's Role in AI Adoption
Posted August 25, 2021 in
Cutter Business Technology Journal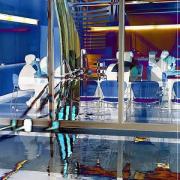 An Agile culture enables businesses to respond effectively to internal and external changes. Agility initiates and accepts changes to business processes, and artificial intelligence (AI) further enables agility by providing timely updates on the status of a business to facilitate decision making.
A flexible business model, with an associated Agile corporate culture, is better able to handle sudden changes. Along with the need for structural flexibility of business, the underpinning systems (e.g., HR and customer relationship management) must be able to facilitate such nimbleness. Business optimization integrates these technologies and tools with processes and people, paving the path for a more flexible business structure overall.
Agile thought leader and Cutter Consortium Fellow Rob Thomsett advises beginning any business transformation with a series of "fierce" conversations around culture, values, and behaviors. Such conversations, Thomsett argues, will ensure that the people are totally involved and are fully aware of the potential cultural impacts of the transformation. Agility enables such conversations to happen during the early adoption stages and eventually enables the entire organization to be Agile, customer-driven, and an enabler of personalized services (see Table 1).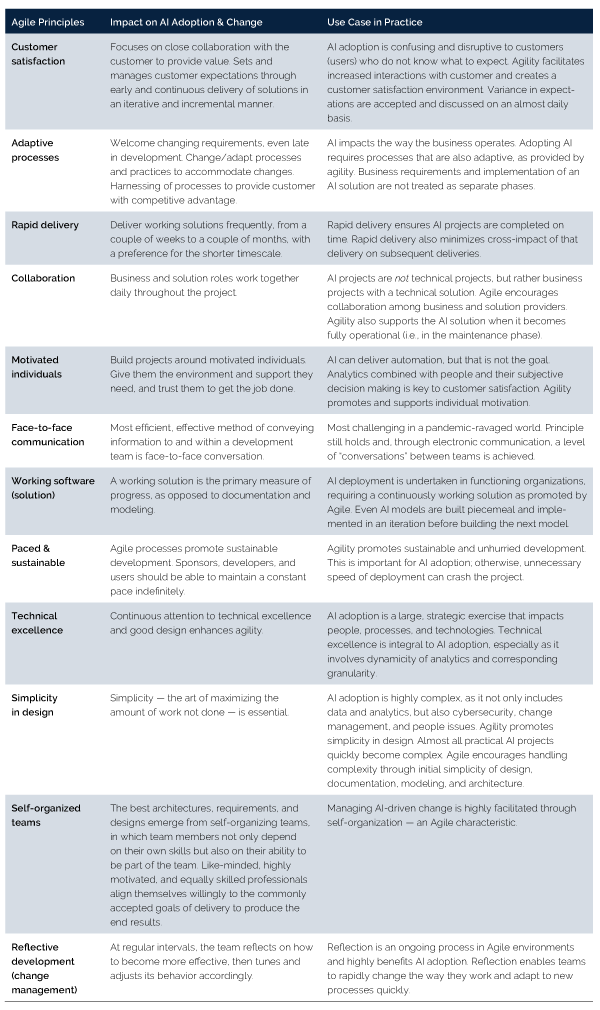 Agility also enhances the ability of a business to creatively generate new products and services, come up with innovative ways of handling the competition, and prioritize its risks. An Agile business creates many opportunities due to its creative and innovative culture. Fostering an innovative culture is also an objective in adopting AI, as it enables people to experiment to improve and optimize processes and technologies.
[For more from the author on this topic, see: "AI Adoption in Business Processes: The Agile Way."]