AI, Digital Identification & Fraud Prevention Trends
Posted August 10, 2021
| Industry | Technology |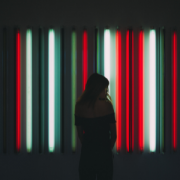 Higher expectations of customer service and trends in online fraud are forcing government agencies and businesses alike to modernize their digital identity management systems as more people engage with online services. As we explore in this Advisor, this includes employing applications — in the form of cloud platforms and services licensed from commercial providers — that integrate machine learning (ML), machine vision, and biometrics combined with mobile access in order to automate the verification and authentication of government-issued IDs and other documents.
Not a Cutter Community Member?
Sign up today to read this and all other articles.