The Alternative to VPN: Cloud-Based Remote Access Software
Posted October 13, 2020
| Leadership | Technology |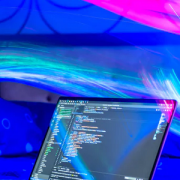 If the familiar VPNs are not up to the task of supporting the sudden new generation of work-from-home (WFH) users, what's the alternative? Fortunately, there's a class of products designed specifically for today's needs: cloud-based remote access software.
Unlike VPNs, these solutions were born in the cloud, operate without backhauling traffic through the corporate data center, and don't require specialized hardware (see Figure 1). Cloud-based remote access software can deliver on-demand scaling and pro­vide automated security updates and compliance monitoring.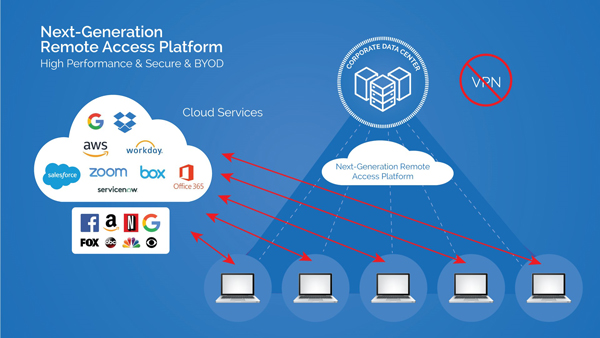 As WFH becomes more prevalent, businesses cannot afford to skimp on security or performance. Solutions designed specifically for remote access, especially easily scalable, cloud-based remote access platforms, offer the robust performance and security that enable organ­izations to confidently allow more of their people to work remotely — without the negative impacts of traditional VPNs.
Advantages of well-architected, cloud-based remote access solutions include:
They can respond to business needs instantly, without the constraints of hardware appliance limitations.

Cloud-based subscription models let organizations scale their usage up or down as needed, which saves significant costs.

Because they don't route all traffic through the corporate data center, cloud-based remote access platforms make it easy to effectively monitor and inspect network traffic, preventing and stopping threats.

Users can use personal devices to access corporate resources from home, truly embracing BYOD (bring your own device) without sacrificing security.

Additionally, a well-designed, cloud-based remote access platform automatically updates all endpoints with the latest remote access software, as well as updating and continuously monitoring the cloud infrastructure. As a result, it reduces security risks and improves uptimes.
Requirements for Remote Access Solutions
Security concerns must be top of mind for all organizations implementing WFH strategies. Already, concerns about WFH privacy and security have caused schools and companies, including Tesla, to ban the use of Zoom videoconferencing. Therefore, enterprises should look for remote access solutions that offer device authentication and two-factor authentication as standard as well as automatic — not manual — infrastructure, software, and security updates. The solution should come with robust management, monitoring, and reporting capabilities.
Another important security feature is single sign-on (SSO), an authentication scheme that enables users to log in to multiple applications and resources using passwords that comply with security policy (e.g., enforcing strong passwords and mandating regular password changes). Without SSO capabilities, remote workers often take security shortcuts, such as using the same password for all their logins or keeping a written list of their sign-in credentials. These shortcuts put the company at risk. With SSO, when an employee, flex worker, or contractor leaves the organization, IT can easily disable access to all corporate accounts, across all the different applications, at one time.
Another concern for companies contemplating allow­ing more of their employees to work remotely or from home is the issue of compliance. Most companies must abide by various government regulations and industry standards that spell out how they handle data. In many cases, compliance assumes direct IT control over data storage and handling and prohibits certain data activ­ities from happening outside a company's onsite prem­ises or its corporate network. To ensure they comply with all pertinent standards or regulations, companies need to put in place remote access solutions that include automated compliance features. That way, it's not left to employee discretion or manual oversight to achieve necessary compliance.
[For more from the author on this topic, see "It's Time to Address Long-Term Work-from-Home Issues."]