An Analytics Framework for Context Awareness
Posted July 5, 2016 in
Data Analytics & Digital Technologies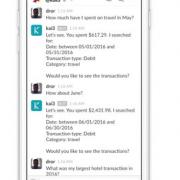 For the purpose of this article, we define context awareness as the information necessary and ­sufficient to perform the intended func­tion of the device effectively and efficiently. Typically, but not always, the context can be ascertained comprehensively by answers to some or all of what we like to call "the four Ws": where, when, who, and what. A simple IoT device with limited functionality may only need to answer one or two Ws, while a more complex IoT device may need answers to all four, and perhaps even to additional questions such as how, why, which, how much, and so on.
Not a member?
Gain Access to the Cutter Experts today —
register now to read select open-access articles.