Apply Residuality Theory to Improve Systems: A Q&A with Barry M. O'Reilly
Posted January 14, 2021
| Leadership | Technology |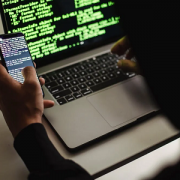 In a recent webinar, Cutter Consortium Senior Consultant Barry M. O'Reilly introduced a new way to model systems in complex environments — residuality theory. In this Advisor, we share some questions asked at the end of the webinar about using residue as an alternative building block that enables software systems designers to consider the entire environment and its complex interdependencies without slowing down the design process, delivering benefits to both architecture and risk management practices.
Not a Cutter Community Member?
Register today to read select open-access articles.