Asia's Payments Revolution
Posted December 12, 2016
| Industry | Leadership | Technology | Amplify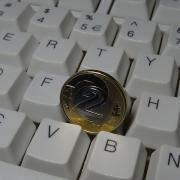 The economic gains brought by digital payments are significant. Greater financial inclusion and less friction in commerce lead to increased spending on goods and services. This, in turn, creates a virtuous economic cycle whereby increased consumption translates into more jobs and higher income. Moody's Analytics estimates that increasing electronic payments contributed an additional $296 billion to consumption between 2011 and 2015, or a 0.1% cumulative increase in global GDP during the period. They also created 2.6 million jobs on average each year. By harnessing payments innovation, Asia can further accelerate its economic growth.
Not a Cutter Community Member?
Register today to read select open-access articles.