Autonomous Systems: How Can They Help with COVID-19?
Posted March 31, 2020 in
Data Analytics & Digital Technologies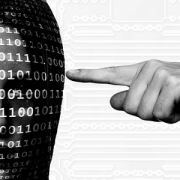 We all are now experiencing a major unprecedented and unexpected crisis caused by the ongoing coronavirus pandemic. The rapid and worldwide escalation of COVID-19 has taken us all by surprise. We all — individuals, business, government, and the global society as whole — face serious problems and constantly changing circumstances as a result. This epidemic is disrupting global health, and global economic, political, and social systems. It is causing businesses and schools to close, forcing many employees to work from their homes, disrupting supply chains, requiring people to be isolated, among countless other disruptions.
The situation we're facing now is unseen previously, unanticipated, and unimaginable. Nevertheless, even in this situation, critical and essential services such as movement of goods to warehouses and stores, delivery of healthcare services to an unusually large number of virus victims, preventing further spread of the virus, and maintenance of law and order must continue on, effectively and uninterrupted. Any help that we can enlist to emerge from this unprecedented crisis — and other potential crises we may encounter in the future — is worth pursuing. In this Advisor, let's explore how autonomous technology can be employed in key areas to control and manage emergencies we face now.
Where Autonomous Systems Can Help
Autonomous systems that use artificial intelligence, machine learning, robots, drones, and cloud computing (SaaS, PaaS, and IaaS offerings) can help us in many ways to address this serious situation. For instance, we can employ technology to address this crisis in the following ways:
Identifying, tracking, and forecasting outbreaks.

Early diagnosis of COVID-19 in suspected persons.

Planning, decision making, scheduling, and resource management.

Facilitating remote work (work from home).

Providing physical help and virtual social support and comfort to elderly and differently abled.

Performing tasks in dangerous and risky domestic, hospital, commercial, and industrial environments.

Handling large volume of customer calls for queries, advice, booking changes, and claims during crisis, and autonomous operations of call centers.

Providing an engaging social environment for children, adults, and seniors to cope with social distancing and lockdown, which are key strategies governments are using to manage the COVID-19 crisis; we can also employ technology to facilitate "targeted social distancing."

Addressing increased risks of cyberattacks as we depend more on digital infrastructure and tools and as cyber-criminals prey on the coronavirus crisis to send phishing emails to public.

Assisting in finding vaccines and drugs for COVID-19 and other such disease.

Arresting the spread of false, incorrect, or misleading information about the virus, its spread and impact, and remedies.

Deploying autonomous drones for monitoring people movement and lockdown status as well as delivery of essential goods and medicines in quarantined areas.
While autonomous and other technologies already are being used in some of these applications to address the current crisis, we need to work toward further advancement. Opportunities are abound for researchers, developers, and IT industry.
Tipping Point
Autonomous systems are at a tipping point and are on an evolutionary growth path. Several technologies are coming together to extend the range and capability of autonomous systems. There is market "push" from both industry big players and startups, and market "pull" from potential users, both industry and individuals. Market pull is driven by a wide range of potential applications where autonomy promises to accomplish what could not be done before, or to carry out existing operations more efficiently and/or safely while offering convenience.
We can expect amazing advances and innovations in autonomous systems and their features. We will see autonomous systems transform many different sectors in unimaginable ways. As Daniel Burrus wrote in a 2012 Huffington Post blog, "It's not about whether technology is good or bad; it's about what we decide to do with technology that matters."
What Are the Challenges?
Despite their rise and adoption in the last three years, autonomous systems have constraints and concerns. For starters, we need to ensure that these systems are built to perform reliably, safely, and sustainably — and are tested and validated satisfactorily. We also need to secure them against hacks and unintentional manipulation and prevent them from being used for unintended harmful purposes or to constitute threats to people and property.
Trust is a critical factor in autonomous applications used in consumer products, personal robots, industrial and business automation, and automotive automation. Designing trustable systems is a challenge as trust goes well beyond just the technology; it involves people and people's perceptions.
An interesting dilemma is deciding what level of autonomy is appropriate for an application while balancing benefits and risks. Since autonomous sys­tems currently work adequately within well-defined environments only, huge potential exists for R&D in relaxing these constraints. Furthermore, most autonomous systems now operate independently in an isolated manner. However, these systems can work together collaboratively, coordinating with each other as a team and, thereby, extending and enhancing their collective capabilities. Such swarming or teaming of autonomous systems poses different challenges to researchers and developers, yet it is an area that deserves further maturation. Other autonomous system adoption issues that go beyond the technical have societal, regulatory/legal, and ethical implications.
The domain of autonomous systems is fertile, with substantial opportunity for researchers, developers, and industry, and now is the time to act. The impact of autonomous systems will be diverse and significant. Driven by the COVID-19 crisis, we will see further advancement of autonomous systems and their applications. Seize on the opportunities to come up with innovative applications that address problems we face now and could face in the future, embracing technologies that enable autonomous operations. Be prepared for the disruptive transformations and changes ahead. We hope we'll be better prepared to face major crises in the future.
[For more from the author on this topic, see "Autonomous Systems Are Rising; Seize the Opportunities!"]