Becoming a Platform Organization: How Incumbent Companies Stay Competitive
Posted January 23, 2019
| Leadership | Amplify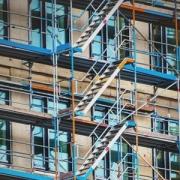 This article takes us into the insurtech platform world and describes how incumbents must adapt their business models and processes to exploit technological opportunities to remain competitive. The authors suggest that the definition of "platform" can extend from a purely technological definition to a more integrated one, and they explore ways incumbents can benefit from the capabilities insurtech offers.
Not a Cutter Community Member?
Sign up today to read this and all other articles.