Brownfield Revitalization Through a Biodiversity Lens
Posted March 22, 2023
| Sustainability |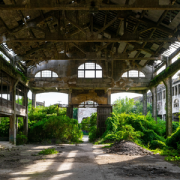 Legacy industrial sites can be found across the US. In places where industry once thrived, supporting a growing economy and global war efforts through the 1960s, a paradigm shift in global manufacturing processes took hold in the 1970s and 1980s. For instance, there was a dramatic decrease in US manufactured steel during the late 1970s and the 1980s. The resulting global restructuring of the steel industry led to abandoned mills, leaving behind large tracts of contaminated industrial land.
Commonly referred to as "brownfield sites," these properties pockmark major US riverways and urban transport hubs and host a plethora of environmental contaminants. Brownfields are defined as "underutilized properties where the presence or potential presence of hazardous substances, pollutants, or contaminants complicates expansion, redevelopment, or reuse of the properties" by the Pennsylvania Department of Environmental Protection.
There are an estimated 450,000 to 1 million brownfield sites in the US. They are often located within major US urban areas and have established access to transportation, being located near waterways and/or rail lines. With a growing demand for housing and infrastructure to support a fast-paced e-commerce economy, these sites are highly desirable.
Legacy industrial site redevelopment is commonplace in the US, especially along the Eastern Seaboard, a stronghold of former industrial sites. These once-robust economic centers have been underused for three decades or more, and their existence has been identified by stakeholders in both the public and private sector as holding essential real estate value.
Demand for housing in and around urban centers, which were once heavily industrial, has dramatically increased since the mid-1990s. In addition, the rising e-commerce industry requires a robust network of warehouse distribution centers. Consequently, legacy industrial sites are in high demand by developers for light industrial, commercial, and residential redevelopment.
Common obstructions to reutilization include environmental contamination cleanup activities and site-preparation costs. However, one factor often overlooked when planners and developers consider brownfield sites is the potential for encountering protected species or their habitats.
Many of these sites have undergone a level of ecological succession during decades of unuse. This, combined with their proximity to major waterways, makes them prime locations for occupation by endemic (local) species. Historic habitat loss and development pressure have resulted in limited available habitats for local wildlife in urban centers. Due to natural succession creating early successional cover types, endemic species are often found utilizing brownfield sites, along with nearby natural habitats.
Site remediation and redevelopment often require site features occupied by local wildlife to be rehabilitated or removed. Conflicts between redevelopment, on-site habitats, and endemic wildlife warrant careful navigation of the legislative environment and coordination of site activities with wildlife resource agencies.
Although legacy environmental contamination remediation is generally well studied and understood, there are important nuances in balancing site redevelopment with conservation of local biodiversity and critical habitats. Every site is unique, but the intersection between environmental site remediation, site redevelopment, and biodiversity conservation can be successfully navigated and benefit industry and society if there's concerted stakeholder effort throughout the process.
In this Advisor, we provide an overview of brownfield redevelopment through the lens of biodiversity and species conflicts. 
Typical Legacy Industrial Sites
Following the shutdown and decommissioning of industrial facilities, site features like previously managed and maintained stormwater facilities, treatment lagoons, and landfills often undergo vegetational succession — turning former industrial operations into wetland and upland habitats (see Figure 1).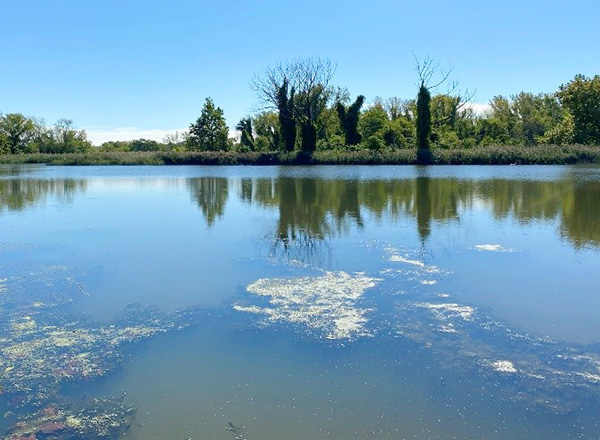 Despite being man-made and degraded, these areas contain favorable wildlife habitats that are subject to colonization by endemic species (e.g., herbaceous and woody plants, mammals, fish, waterfowl, amphibians, and reptiles) from adjoining natural areas. In some instances, site redevelopment requires special attention to state or federally threatened or endangered species.
The Endangered Species Act of 1973 codified the protection of species at risk of extinction due to the "consequence of economic growth and development untempered by adequate concern and conservation." Aside from regulatory requirements, a major reason for taking measures to protect species on a legacy industrial site is that in protecting the species, society is choosing to conserve the habitat in which the species resides and, in so doing, protect or enhance associated ecosystem services. For instance, aquatic water bodies, and more broadly wetland habitats, provide US $26.4 trillion per year of ecosystem services; aggregate studies estimate global ecosystem services loss at rates ranging from of $4.3 to $20.2 trillion per year, driven primarily by land use change.
One important ecosystem service provided by wetlands is flood mitigation and storm surge buffering. Most wetlands, but especially large wetlands along major rivers, naturally act to attenuate floods and lower site flood risk, potentially saving businesses millions in the construction of levees or flood walls, flood damage, and flood insurance. Wetlands also give local communities opportunities to actively manage them for public access and enhancing habitats for protected species. Brownfield site redevelopment not only promotes reuse of previously developed and contaminated land, it can also be an economic driver for inclusion of habitat enhancement projects within the overall redevelopment plans.
[For more from the authors on this topic, see: "Protecting Species During Industrial Site Revitalization."]