Solid Business Architecture Underpins Successful Business Ecosystems
Posted June 3, 2020 in
Business & Enterprise Architecture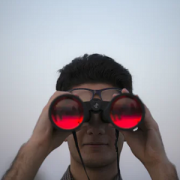 Defining, designing, implementing, and managing cross-organization collaborations and ecosystems requires a new mindset, solid architecture, and effective end-to-end execution of business direction. Business architecture and business architects are perfectly suited to help with all three.
According to A Guide to the Business Architecture Body of Knowledge® (BIZBOK® Guide), a business ecosystem is "One or more entities, in whole or in part, that exist as an integrated community of individuals and assets, or aggregations thereof, interacting as a cohesive whole towards a common mission or purpose." In his blog post "The Rise of Ecosystems," futurist Frank Diana defines an ecosystem as: "A complex network of connected stakeholders that depend on and feed each other to create and capture value for all ecosystem participants." Moreover, from an overall systems-thinking perspective, in her book Thinking in Systems: A Primer, Donella H. Meadows describes that "a system must consist of three kinds of things: elements, interconnections, and a function or purpose … a system is an interconnected set of elements that is coherently organized in a way that achieves something."
Business architecture inherently drives a new mindset, such as thinking big picture, connecting the dots/facilitating collaboration across silos, and applying a value lens to decisions and design. This mindset is at the heart of the discipline and its strategic intent. A solid business architecture underpins successful ecosystems. Business architecture can help define and represent the following:
Elements in the ecosystem — via legal entities, business units, and stakeholders

Interconnections and interactions between those elements within the ecosystem — via value streams for the entire ecosystem, capabilities that define who does what, information that flows between the elements, and policies

Function or purpose of the ecosystem — via business objectives, business outcomes, metrics, and value streams

Overall ecosystem itself — via an ecosystem canvas, collective business model canvas(es), and value network

Shared vocabulary and mental model used across the ecosystem — via defined capabilities, information concepts, and value streams

Business structures and needs to drive the enabling technology and platforms for the ecosystem — via capabilities, value streams, and information perspectives
Business architecture is naturally suited to facilitate the definition and design of ecosystems. For example, principles from the BIZBOK Guide direct an organization's business architecture to:
Represent the entire scope of what the ecosystem does, at an intentionally high level.

Focus on end-to-end value delivery for a given stakeholder.

Include external perspectives, such as customer, partners, regulators.

Create rationalized perspectives around capabilities, information concepts, and value streams that cross and connect silos, such as legal entities and business units.
Finally, business architecture (and business architects) also serve as the bridge between strategy and execution. Working in partnership with many other teams across the strategy execution lifecycle, business architects play an important role to translate business direction into an actionable future state vision that everyone can work toward, as well as a cohesive set of initiatives that can be most effectively delivered with an organization's finite set of resources.
[For more from the author on this topic, see "Architecting Ecosystems with Business Architecture."]