Generating Business Advantage with Effective Sustainability Strategies
Posted March 23, 2022
| Sustainability |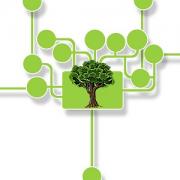 Companies are asking some fundamental questions about why they exist (other than simply for creating wealth for investors) and are looking at sustainability across the entire supply chain. The global sustainability landscape is constantly evolving, with some governments and multinational companies leading the way to generate real business advantage. On the other hand, there is evidence that poor sustainability performance is becoming very costly, and proposed regulations will potentially make it more so (see sidebar "Being Proactive over Reactive").
Being Proactive over Reactive
Those skirting the moral lines on sustainability performance are starting to feel the effects of updated regulation and corporate/public perception. Various existing and emerging markets have been exposed — from fast fashion with its issues with waste management, resource usage, and material toxicity to electric vehicles and its issues with modern slavery and child labor used in the mining of essential elements. With further crackdowns imminent, organizations must be proactive in their response to sustainability risk issues in their supply chain before they become too exposed.
In 2020, European Commissioner for Justice Didier Reynders announced that legislation will be introduced on mandatory sustainability due diligence for companies as part of the Commission's work plan and the European Green Deal. Moreover, a report by the European Parliament Committee on Legal Affairs released in late 2020 states unequivocally that there must be the establishment of:
… minimum requirements for undertakings to identify, prevent, cease, mitigate, monitor, disclose, account, address, and remediate the human rights, environmental, and governance risks posed by their own operations and also their value chain, including business relationships.
The report goes on to say state:
Member States should designate national authorities to share best practices as well as to supervise and impose sanctions, including criminal sanctions in severe cases.
This is a significant step in the enforcement of environmental, social, and governance (ESG) requirements as well as punishment for those who do not comply. This will have an impact on companies and suppliers across the world. As suggested in the reports, companies should promptly act to eradicate sustainability risk from their supply chains.
Overall, sustainable investing is becoming a prominent feature across various investment banks and investment management firms. Indeed, John McKinley, director of BlackRock's sustainable investing team, has observed "an increasing positive correlation between effective management of ESG-indicators and the longer-term value creation by a company." This is corroborated by global investment research firm MSCI, which has identified that ESG leaders return significantly greater gross returns than average ESG performers.
Financial institutions like Standard Chartered are also providing a greater emphasis on sustainability risk by setting specific lending requirements for certain industries. One such case is shipbreaking (ship disposal and recycling), where lending is agreed only if shipyards follow internationally recognized environmental, health, and safety working practices. These practices include providing safety training programs, protective clothing, fair working hours, and regular health checks.
Organizations with an effective sustainability strategy that covers both internal and external supply chains, combined with effective and proactive risk management systems, will become more competitive and attractive as business partners in the future.
[For more from the authors on this topic, see: "Supply Chain Sustainability Risk Management & Value Creation."]