Business-Driven Digital Transformation — An Introduction
Posted September 28, 2016
| | Amplify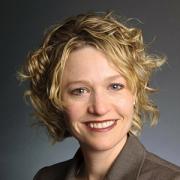 Our digital transformations need to succeed. In the August/September issue of Cutter IT Journal, we demonstrate how to approach them more comprehensively to ensure that they do. You will discover a couple of key themes across the articles. The first is the necessity of a top-down, business-driven approach to defining, designing, planning, executing, and measuring digital transformation in a coordinated way across the enterprise. The second requires us to rethink the way we manage the constant stream of change within our organizations altogether. Managing change is our new normal, and continuous innovation is no longer a differentiator but a core ability.
Not a Cutter Community Member?
Register today to read select open-access articles.