Changing the Status Quo of HR Management
Posted March 17, 2021 in
Cutter Business Technology Journal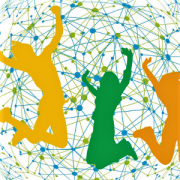 In the face of COVID-19 over the past year, companies across the globe have had to act quickly to adapt to new realities — or risk certain ruin. It is no longer "business as usual." The global pandemic has undeniably changed the status quo of HR management. In times of significant world threats, leaders have had to work closely with HR to address workers' fear, stress, uncertainty, lack of clarity, and even panic. In this Advisor, we present some tools for HR management to meet this challenge.
Strengthen Personal Power for Action
By enhancing workers' self-management determination and per­severance, management can provide concrete actions for doing an excellent job in practice. Properly handling the relationship between goal-setting and action implementation allows employees to avoid psychological hesitation, slackness in thinking, and procrastination in action. To initiate the transformation of organizational structure to endow an institution with enough flexibility in the VUCA (volatile, uncertain, complex, and ambiguous) era, organizations first should be transparent, ensuring people clearly understand the organizational structure in which they work. This enables staff members to act swiftly and correctly.
Organizations must also be decentralized, allowing individuals to have the authority to make decisions in given situations. For this to succeed, the focus must remain on the company's mission and priorities if it seeks to flourish while not forgetting its foundational roots. The mission and priorities provide direction and serve as a touchstone for accountability to all stakeholders. Moreover, decentralization may mean that companies rely not only on leadership for the articulation and implementation of the mis­sion but further entrust this respons­ibility to employees. An empowered team cannot proceed if there is uncertainty in direction and priorities, and authority must be commensurate with responsibility.
The healthcare industry's response during the pandemic is a prime example of the importance of adhering to an overall mission. Despite the heavy stressors on healthcare workers throughout this era of COVID-19, they have not lost sight of the other essential pieces of their mission; namely, to provide compassionate and attentive care to all. Such is a tall order in a tightened economy, but the healthcare industry has not shrugged from its mission.
Finally, remember that different work populations must be managed differently. The same group in the work population must also be managed differently at different times. Establishing an organic, agile, and adaptive structure guarantees benefits from those agents' proactive, motivated, and spontaneous behaviors.
Strengthen the Execution of Work
Breakdown goals and tasks into specific work items for employees and provide support for individual and team cooperation. Ensure that everything is implemented and responded to but remember that not every decision requires central level authority. Work is at times better executed by single individuals or local teams positioned to analyze the situation on the ground. The United Nations, for example, has realized the importance of breaking down goals and tasks but has enabled local teams to judge the situation on the field and take necessary measures. Headquarters often are too far from the ground.
With the emergence of technologies such as 5G, big data, cloud computing, Internet of Things, and artificial intelligence (AI), tasks must be redefined to consider their job design effects. Focus should go from "managing the work of people" to "managing for performance." Making workers productive may require changes in basic attitudes on the part of the individual knowl­edge worker as well as the greater organi­zation. The productivity connected to smart work will almost always require the work itself to be restructured and be made part of a system. Job redesign (from top-down) and job crafting (from bottom-up) are useful tools to improve job performance. Researchers have concluded that employee participation has a profound impact on fostering creativity within a company when employees understand themselves more as stake­holders than mere line workers, as has been the case in the work environment at Haier Group.
Finally, as Peter Drucker pointed out, in a knowledge society, we expect everyone to be a "success," but this is clearly impossible. Therefore, he suggested workers should have a second area in their lives — a parallel career, a social venture, or a serious outside interest — that provides the opportunity for them to lead, gain respect, or be successful outside of their direct working engagement. Fortunately, new technologies often enable this, and gig workers, platform workers, slash workers, and so on, demonstrate the possibilities. These kinds of work opportunities empower people with a higher level of self-determination, autonomy, and control.
Strengthen the Incentive Perception
Transform enterprise goals and periodic assessment into effective means to motivate employees and properly manage the relationship between goal realization and process motivation. In the current knowledge society, workers should no longer be viewed as "employees" but rather as "partners"; they are not "subordinates" but "associates" who need to be persuaded rather than ordered. According to Drucker, those in charge of smart work should be regarded as assets instead of costs. They are mobile, own their means of production, hold knowledge between their ears, and form portable and enormous capital assets of an organization. Attracting, retaining, and capitalizing on them thus justifies the necessity and importance of effective incentives.
Strengthen the Leadership
During times of great transforma­tion, a leader's first duty is to search for change and revolution. Transform­ative enterprises undoubtedly require transformative leadership, "yet, they still require continuity," according to Drucker. He noted that "change and continuity are poles rather than opposites. The more an institution is organized to be a change leader, the more it will need to establish continuity internally and externally. The more it will need to balance rapid change and continuity." To maintain this balance, making a decision based on information is indispensable. Particularly today, embracing digital technologies, including AI, and managing based on evidence is the right thing to do. Leadership is about balancing change and continuity. Leaders must empower others and seek inclusiveness to achieve such balance. By doing so, workers may better recog­nize where they stand, what is expected, the rules of their organizations, and the values or rewards they may achieve — and will thus contribute more.
[For more from the authors on this topic, see "HR Management in the Age of Smart Working."]