Citizen Development Delivers Power to the People
Posted April 12, 2021
| Leadership | Technology | Amplify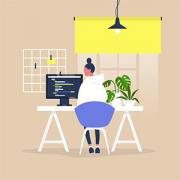 Dave Garrett and Ian Duncan offer a robust framework from PMI regarding citizen development (CD), which aims to help companies build business apps, build capability, support CD, and scale across the organization. The authors also review the benefits of CD, with separate categories for organizations, IT, and individuals. Finally, they provide three case studies showing a problem, a solution, and an outcome from real-world CD projects.
Not a Cutter Community Member?
Register today to read select open-access articles.