Computer Vision and Imaging in the Insurance Sector
Posted June 29, 2021
| Technology |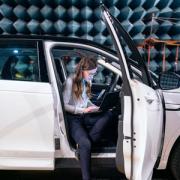 Computer vision and imaging technology is having a considerable impact in the insurance industry. A number of developments are driving this trend. From a product/market perspective, the growing availability of cloud platforms and services — including commercial computer vision and imaging applications tailored for specific insurance use cases — has made the technology more practical for insurers to implement. This Advisor explores the opportunities, benefits and applications of AI and computer vision in the insurance sector.
Not a Cutter Community Member?
Sign up today to read this and all other articles.