Tuning Into the IT Landscape Using Business Capability Modeling
Posted October 28, 2020
| Technology |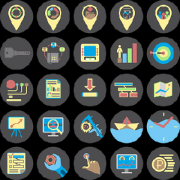 The use of business capability maps and an associated application landscape with functionalities are a great tool to identify what may be rationalized, consolidated, modernized, replaced, and retired. Starting with a baseline application landscape and related infrastructure, you will end up with a target application landscape and associated roadmaps.
Not a Cutter Community Member?
Register today to read select open-access articles.