Creating Nature Uplift on Corporate Lands; Collaborative Innovation in Banking, more!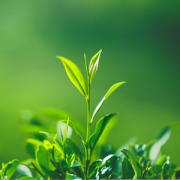 6 June 2023
Welcome to The Cutter Edge. In each free issue, you'll find research, insight, and advice crucial to helping you navigate the spectrum of challenges technology change brings.

Explore the four key elements of a nature-based action plan that is both stakeholder-informed and fully resourced, aligning corporate ambitions with place-based action. More!

Disruption in banking is not being driven by technological achievements — to the contrary banks and fintechs are finding success through collaboration rather than competition. More!

Join us on June 20-21 for a 2-hour/2-day bootcamp led by industry expert Deishin Lee, where you will learn the essential elements needed for successfully transitioning to a circular supply chain and effectively managing supply-side uncertainty. Register now!

Keep pace with the technology trends, applications, and real-world use cases that will move your organization closer to its transformation and business goals. Sign up now for the twice-monthly Technology Advisor.
Connect with Cutter for the latest insight from our global community of thought leaders, technologists and academics with new content published weekly. Follow @cuttertweets now!
The Cutter Edge is a free biweekly email service that gives you information and advice that you can put to work immediately for your organization. Issues are written by Cutter Consortium's Senior Consultants, Fellows and journal authors.