Creating Organizational Advantage in the Age of Disruption
Posted June 5, 2019
| Leadership |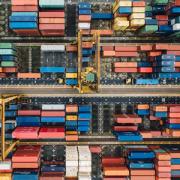 The existing body of knowledge on ambidextrous principles provides a compelling academic framework but falls short of making it actionable within a real-life corporate context. To overcome this, we have developed the Ambidextrous Organization Development Canvas. In this Advisor, we share how applying our model to a broad range of organizations across multiple contexts has enabled us to decode and understand the underlying DNA of ambidextrous organizations.
Not a Cutter Community Member?
Sign up today to read this and all other articles.