Creating the Service Strategy and Continuous Improvement Plan: The Shift-Left Service Strategy
Posted January 14, 2016
| Technology |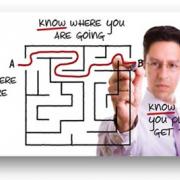 IT service leaders are under constant pressure to deliver reliable and available services within the budgetary constraints of the business. They look for opportunities to optimize their support model, extracting repetitive, nonvalued inefficiencies and effort that inflate support costs. The shift-left service strategy focuses on moving issue resolution and request fulfillment to the lowest cost level in the tiered-model service organization, with a focus on "one and done" — providing the internal customer with resolution at the service desk (Level 1) or self-service portal (Level 0).
Not a Cutter Community Member?
Register today to read select open-access articles.