Creativity in a Formula? A Peek Behind the Curtains of Design Thinking in Business
Posted December 22, 2015
| Leadership |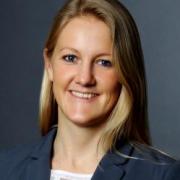 In this report, the author first briefly clarifies what she means by design thinking. This is to avoid confusion that otherwise may arise from the different meanings associated with the term. Subsequently, she provides a short introduction to the method itself, and then introduces two cases and their design thinking practice. Next, she presents a framework of findings and explain the different concepts of the framework and their interconnections through examples from the cases. To extend this, she provides some additional thoughts on the presented findings before finally wrapping it all up in an alternative visualization of some of the key learnings from this report.
Not a Cutter Community Member?
Register today to read select open-access articles.