The Cutter Edge: Business Architecture for Non-Profits and Small Businesses, AI and Agile Teams, Security and Privacy Fallout
---
23 April 2019
Welcome to The Cutter Edge. In each free issue, you'll find research, insight, and advice crucial to helping you navigate the spectrum of challenges technology change brings.
New from The Cutter Edge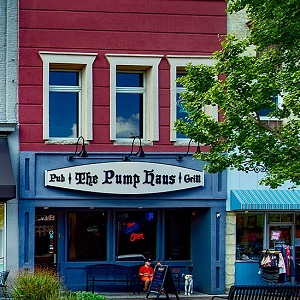 Although the values and focus of for-profit and nonprofit organizations may differ, Cutter Senior Consultant Whynde Kuehn suggests that employing a business architecture from the very beginning can help any type of organization avoid challenges as it begins to scale, transform, and improve. Continue reading!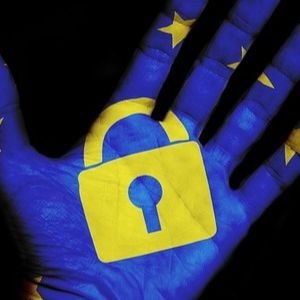 In this article, Cutter Senior Consultant Paul Clermont weighs in on the persistent privacy and security issues resulting from technological advancement. He also discusses the unintended, unforeseen, and undesirable consequences of new technologies, with an emphasis on artificial intelligence (AI). Read more!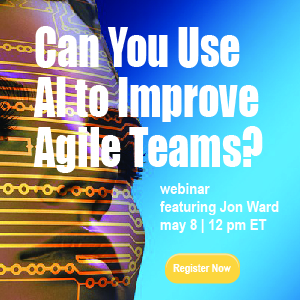 Join Cutter Senior Consultant Jon Ward on May 8, 12 pm EST, as he considers how AI can be used to enhance the team productivity, where AI might inhibit it, and where investment in AI could be justified based upon efficiency gains. Register now!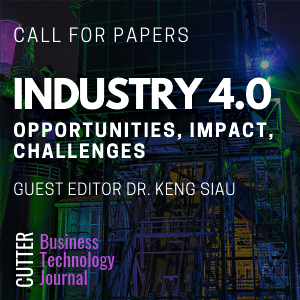 How are organizations capitalizing on the new business opportunities afforded by Industry 4.0? Share your insight in an upcoming Cutter Business Technology Journal. Visit cutter.com/call-papers for more information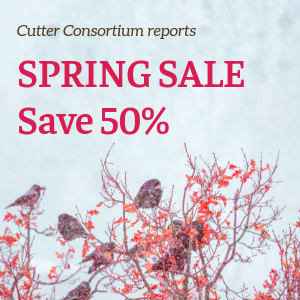 Visit the Cutter Bookstore to find answers to the business technology challenges you're facing! Use Coupon Code SPRING50 when you order to ensure your 50% savings. This offer includes reports and new subscriptions. Shop the 10 most popular or the entire bookstore!
The Cutter Edge is a free biweekly email service that gives you information and advice that you can put to work immediately for your organization. Issues are written by Cutter Consortium's Senior Consultants, Fellows and journal authors.