Agile in a Global Pandemic, Measuring EA's Value, and more!
Posted March 22, 2021
| Technology |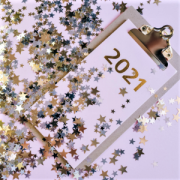 23 March 2021
Welcome to The Cutter Edge. In each free issue, you'll find research, insight, and advice crucial to helping you navigate the spectrum of challenges technology change brings.

Last year, Barry O'Reilly predicted that 2020 would be the year that Agile got found out. Well, we all know that 2020 took an unexpected turn. So let's look deeper into the outcome of his prediction and explore how Agile and agility, especially in the face of a global pandemic, has truly panned out. More!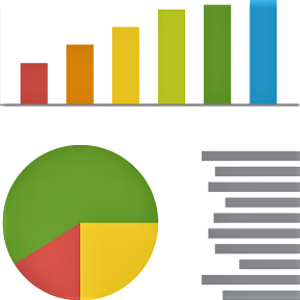 The tools to gather and analyze software metrics have been researched, developed and used for a longer period of time than EA value metrics. The time has come for organizations to develop robust measurement techniques to carry out measurement for EA value. More!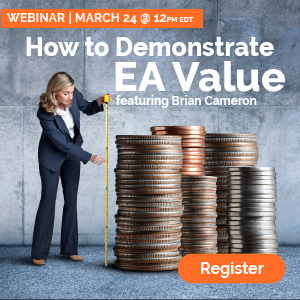 In our webinar, tomorrow, 24 March, you'll explore several approaches to measuring EA value, discover how your EA team can demonstrate that it positively impacts the measures that matter to the rest of your organization, and more. Register now!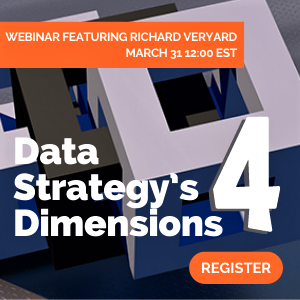 In our March 31 webinar, Richard Veryard will explain the four dimensions of data and why they are critical to achieving information superiority to give your business both an operational and strategic advantage. Register now!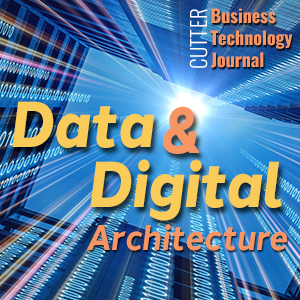 This Cutter Business Technology Journal issue explores the critical role a data and digital architecture plays in digital transformation, including developing and modernizing platforms, and enabling value streams and customer journeys. Order this report and save 20% with Code DATA20!
The Cutter Edge is a free biweekly email service that gives you information and advice that you can put to work immediately for your organization. Issues are written by Cutter Consortium's Senior Consultants, Fellows and journal authors.