Five-Stage Strategy Execution, Fast Feedback Processes, Production Line IT
Posted October 6, 2020 in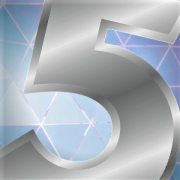 6 October 2020
Welcome to The Cutter Edge. In each free issue, you'll find research, insight, and advice crucial to helping you navigate the spectrum of challenges technology change brings.
New from The Cutter Edge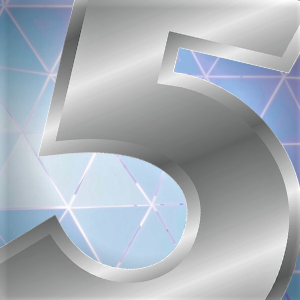 Business architecture is a critical — and typically missing — bridge between strategy and execution. Explore a five-stage strategy execution scenario and the role of business architecture within each stage. More!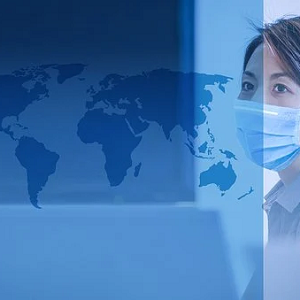 The pandemic has been a perilous time for most businesses. But many workers have experienced improvement in the quality and efficiency of their work. Learn how businesses are benefiting, what's working, and not working. More!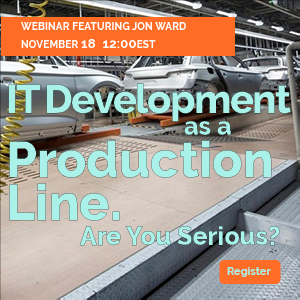 Join our webinar, Wednesday, Nov. 18, and discover why shifting to IT development production lines, managed in the same way as the vehicle production processes, can improve software delivery in your organization. Register now!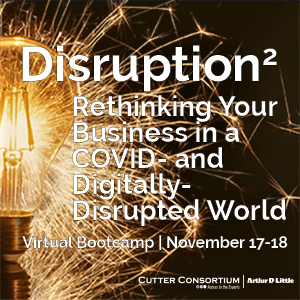 In this 2-hour/day, 2-day bootcamp, you'll gain a deep understanding of disruption and the management balancing act essential to success, and develop new strategic perspectives to incorporate into future plans and actions. Learn more now!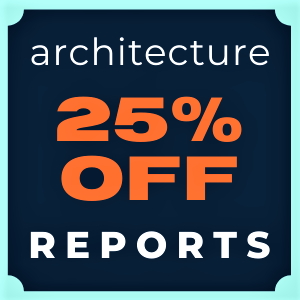 Visit the Cutter Bookstore to find the latest reports in enterprise, digital, data, and business architecture! Save 25% with Coupon Code ARCH25! Start shopping now!
The Cutter Edge is a free biweekly email service that gives you information and advice that you can put to work immediately for your organization. Issues are written by Cutter Consortium's Senior Consultants, Fellows and journal authors.