The Cutter Edge: The Reality of Chief AI Officers, Agile Leader Differentiator, Blockchain Today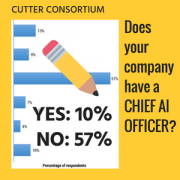 22 May 2018
Welcome to The Cutter Edge. In each free issue, you'll find research, insight, and advice crucial to helping you navigate the spectrum of challenges technology change brings.
New from The Cutter Edge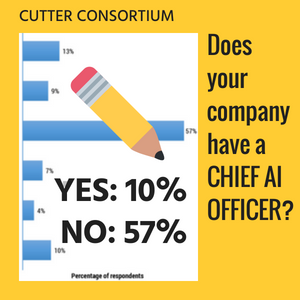 Contrary to the hype in the press about the rise of the "Chief AI Officer," Cutter Consortium's ongoing survey of AI adoption in organizations reveals quite the opposite finding in that the role of the chief AI officer (or equivalent) is very limited. More.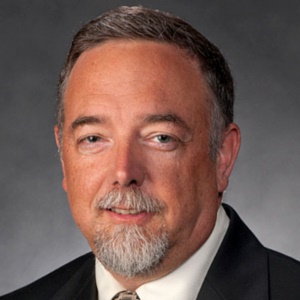 According to Don MacIntyre it takes real Agile leadership — not just Agile development — to achieve the organizational agility that will allow the entire organization to succeed. So what, exactly, do Agile leaders do that makes such a difference? More.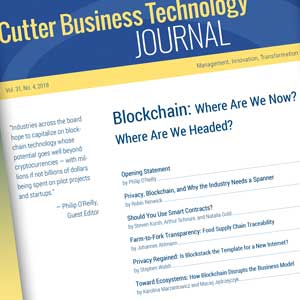 Get insight on the status of blockchain technology adoption, use cases, and the business and industry implications in this latest Cutter Business Technology Journal issue. Visit the Cutter Bookstore and SAVE 20% with Coupon Code Blockchain20.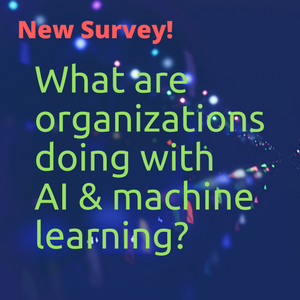 If your organization just started thinking about or already in the planning/adoption stages of AI, we would love to hear about it! Share your insight and we'll thank you with $50 to spend in our bookstore. Take the survey!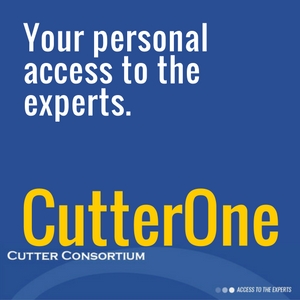 A CutterOne subscription gives you unlimited access to the insight of Cutter's thought leaders on the critical business technology challenges you are facing today! Limited time offer: SAVE 25% by May 31!