Cyberattacks: Strategies That Matter — Opening Statement
Posted December 31, 2021
| Leadership | Technology | Amplify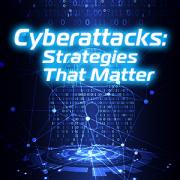 In this issue of CBTJ, we address the question, "Why are cyberattacks on the rise, and what strategies/practices can organizations adopt to address and minimize the chance of these attacks?" Our five articles were carefully selected to highlight the strategies that enterprises can follow to enhance their security posture.
Not a Cutter Community Member?
Register today to read select open-access articles.