Cybersecurity in 2008: Year of Pecking by Dangerous Ducks?
Posted January 15, 2008
| Leadership |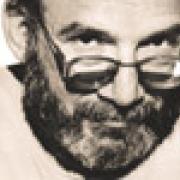 In the last year or two, I've become very interested in cyberflexing. Because I'm a member of a National Academy of Sciences study (in progress) on the subject of "Ethical and Political Implications of Offensive Information Operations," I must mention that what I'm saying here are personal opinions on many of the issues and not conclusions of the study group.
Don't have a login?
Make one! It's free and gives you access to all Cutter research.