Cybersecurity Vulnerability Management for Medical Devices
Posted December 22, 2021
| Industry | Leadership | Technology | Amplify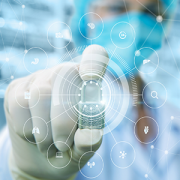 Cybersecurity vulnerability management for medical devices is an area of concern for both medical device manufacturers and healthcare delivery organizations. The issues related to updates, configuration, and patch management are extremely challenging in the medical domain, especially with ransomware attacks designed to exploit well-known technologies used in medical devices. The article describes a centralized service and continuous patch delivery that can be adopted as an industry practice for medical device manufacturers, and is an important read for all cybersecurity and healthcare professionals.
Not a Cutter Community Member?
Register today to read select open-access articles.