Just in Case: A Database Perspective on Business Continuity
Posted July 24, 2018
| Technology |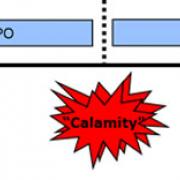 In this Advisor, we provide a database perspective on business continuity. Starting from a contingency plan, we elaborate on various single points of failure: availability and accessibility of storage devices, availability of database functionality, and availability of the data itself. 
Not a Cutter Community Member?
Register today to read select open-access articles.