Decision-Making in Turbulent Times, Tech Solutions to Agricultural Methane Emissions, more!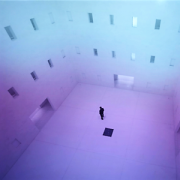 9 May 2023
Welcome to The Cutter Edge. In each free issue, you'll find research, insight, and advice crucial to helping you navigate the spectrum of challenges technology change brings.

Even with an abundance of data at their disposal, leaders face uncertainty when making critical decisions. Explore key leadership and decision-making strategies to address these challenges!

Methane has approximately 28 times the warming power of carbon dioxide. Discover cutting-edge solutions from the tech industry to mitigate emissions from agriculture, currently the leading contributor to atmospheric methane. More!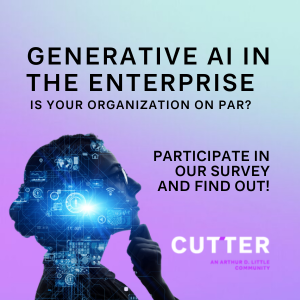 Generative AI technology continues to fascinate us with its infinite potential. Participate in our survey to help us identify the trends, issues, and considerations organizations may encounter as they integrate generative AI into their operations.

Join us on June 20-21 for a 2-hour/2-day bootcamp led by industry expert Deishin Lee, where you will learn the essential elements needed for successfully transitioning to a circular supply chain and effectively managing supply-side uncertainty. Register now!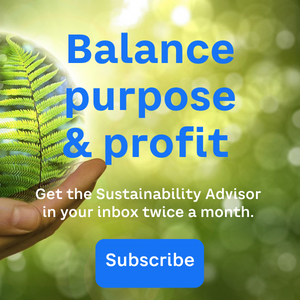 Leading organizations are aligning themselves with the UN's 17 Sustainable Development Goals. Help your organization work towards a more sustainable future with the insight and guidance found in the twice-monthly Sustainability Advisor. Sign up now!
The Cutter Edge is a free biweekly email service that gives you information and advice that you can put to work immediately for your organization. Issues are written by Cutter Consortium's Senior Consultants, Fellows and journal authors.