Demystifying Digital Transformation: Start with the Digital Mindsets of Leaders
Posted December 22, 2020 in
Business Technology & Digital Transformation Strategies, Data Analytics & Digital Technologies Cutter Business Technology Journal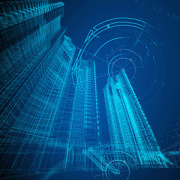 CUTTER BUSINESS TECHNOLOGY JOURNAL  VOL. 33, NO. 12
  
ABSTRACT
Sunny Ray, Joab Meyer, and Karl Johnson share part of a research project that seeks to "demystify digital transformation" through findings from interviews with senior leaders at seven firms undergoing digital transformation in a variety of industries. One of their major initial findings is the degree to which senior leaders' digital mindsets determine the success or failure of these initiatives. Executives who regard — or come to regard — IT as "an investment-worthy enabler of innovation, new business models, and growth" rather than a cost center are more likely to "incorporate digital objectives into their corporate strategies, invest in digital infrastructure with an enterprise-wide view, and grant digital investments longer-term timelines to yield results." The authors highlight the importance of this enterprise-wide view, explaining why a project-by-project approach rarely produces true or lasting digital transformation. Using a case study of a data lake project at General Mills, Ray and her coauthors show how a conscious effort to transform the digital mindsets of executives at the consumer food giant led to a successful digital transformation that is driving improved business outcomes.
As change management specialists, we have seen many transformations suffer due to poor alignment between a company's strategic aspirations and the mindsets of those charged with carrying out the change. We find this dynamic especially prevalent within non–digital native incumbent firms embarking upon digital transformation. With this misalignment in mind, we have set out to "demystify digital transformation" through interviews with a cross-section of senior leaders at seven firms in a variety of industries, including consumer packaged goods, agribusiness, manufacturing, and finance. As we conduct our research, a comprehensive view of how mindsets must evolve to enable this transformation within firms is emerging. One of our most prominent initial observations centers on the digital mindsets of leaders; this mindset determines whether an organization's digital transformation gains traction or flounders.
As we explore and describe the necessary shifts in leaders' digital mindsets, we will provide illustrative snapshots of the ongoing digital transformation at General Mills, a global food company with 35,000 employees generating US $17 billion in net sales last fiscal year. General Mills' journey to establish a centralized data lake to complement its successful 150-year history of producing branded consumer packaged foods is an example of the path many companies are on today. These transformation journeys typically begin with the realization that external competitive forces require the organization to change significantly to remain competitive.
The consumer food industry was experiencing unprec­edented change when General Mills initiated its data lake program in 2015. Private equity firms were acquiring veteran industry players while, simultaneously, channel customers and consumers were demanding greater levels of customization and personalization. These forces, as well as digital native companies seeking to expand into traditional manufacturing or brick-and-mortar retail industries, are common catalysts for incumbents to pursue digital transformation.
Why the Project-by-Project Approach Generally Fails
There are numerous ways in which organizations may elect to respond to these situations. Our interviews with business leaders indicate that companies can execute inefficient and fatiguing cycles of well-intentioned projects that never result in true or lasting digital transformation. For example, customer-facing business groups striving to be responsive to their clients may fund and execute digital projects on a customer-by-customer basis with little attention to opportunities for integration or optimizing expensive digital infrastructure. IT functions may take a similarly siloed approach when creating business cases for the use of new digital capabilities. To make matters worse, they may embark on selling these capabilities simultaneously into different parts of the organization to secure funding, often lacking an overarching strategy for adopting the new ways of working embedded in these business cases.
The dispersed funding and project-by-project deployment inherent in this approach to "digital trans­formation" present several additional downsides. Foremost, organizations lose the opportunity to thoughtfully prioritize investment based on criteria that drive the greatest impact across the entire enterprise. Many of the firms across the industries we interviewed understand that building digital capabilities may enable the blending of new and existing business models, but these opportunities are difficult to discern within a fragmented portfolio of projects.
Secondly, without a centrally coordinated funding source, each project is at risk of losing funding and support when an internal client faces pressures to meet quarterly goals, an internal champion moves to a new role, or some other unforeseen variance occurs. One of the consequences of establishing processes that drive responsive IT support to the business is that these processes often perpetuate the project-by-project approach to digital. Intentionally evolving from these established practices to an enterprise approach to digital transformation requires a shift in the digital mindsets of leaders — often at the highest levels of the organization.
From Cost to Investment
Several of the organizations we interviewed described shifting mindsets about the value of digital innovation among their executive leaders and boards. This fostered an enterprise versus project-by-project approach to digital transformation. As these leaders' mindsets evolved, they began to perceive IT less as a cost center and more as an investment-worthy enabler of innovation, new business models, and growth. Subsequently, these senior leaders began to incorporate digital objectives into their corporate strategies, invest in digital infrastructure with an enterprise-wide view, and grant digital investments longer-term timelines to yield results.
The organizations we interviewed described unique paths in how their senior leaders experienced mindset shifts related to digital. General Mills provides an example of how good activism and engagement at a senior executive level can set the stage for success. There, the VP for IT (IT VP) crafted and deployed a strategy to begin shifting the digital mindsets of, first, the CFO and, eventually, the rest of the executive team. This work ultimately led to the development and adoption of an enterprise-wide approach to digital transformation.
One of the first strategic challenges the data lake program at General Mills faced was in gaining executive buy-in. A critical concern related to the project's perceived rate of return was raised with a common refrain of, "If you can't show a rate of return, I don't want to invest." The IT VP addressed this concern by taking a "Ladder Up to a Strategy" approach, which was his way of getting the CFO to share ownership of the data lake at a point when the details of this investment were still unclear. This Ladder Up to a Strategy began by including the data lake in investment opportunities shared with the CFO. It also set the stage for generating agreement among the executive team to support the creation of a centralized data lake at General Mills. Designating data as a corporate asset is another of the themes related to shifting the digital mindset of leaders, which we will discuss later.
The IT VP was, in these ways, able to enlist the CFO as a co-owner of this strategy and develop a fellow advocate when engaging the entire executive leadership team. In tandem, the two were able to allay concerns that the data lake investment might not yield high enough "rate of return" results relative to other potential investments. This first step in the Ladder Up to a Strategy approach gave the IT VP the opportunity to then engage the executive team in further discussion of how digital investments might present opportunities to innovate, create new business models, and grow the business at General Mills.
Another critical means for shifting the digital mindsets of the company's senior executives from IT as a cost center to digital as an investment was the way the data lake investment was integrated into a broader strategy orchestrated by the IT VP entitled "Leading Digital Transformation." At General Mills and other firms we interviewed, leveraging such integrated strategies to secure commitment at the senior level often helps accelerate and sustain digital transformation. These firms find it critical to include and integrate their digital transformation strategy with other three- to five-year strategies to which the entire enterprise is already committed. At General Mills, the integration of the digital transformation strategy with other enterprise strategies was so successful that when the data lake eventually rolled out, a solutions development director directly involved noted, "We don't have a separate digital transformation strategy; at the end of the day, we are here to drive business results."
Local Ownership to Democratization of Data
One of the priorities of General Mills' Leading Digital Transformation strategy was to "Drive Action Through Connected Data." Leaders we've interviewed at other organizations have described a critical digital mindset shift exemplified by moving away from local harvesting, access, analysis, and ownership of data. At General Mills, the connected data priority provided the foundation on which to build understanding and acceptance of a new digital mindset that treats data as an enterprise-wide asset. In many organizations, this shift from local to enterprise stewardship of data has been described as the "democratization of data." When data and data stewardship are centralized, it enables all parts of the organization to access and analyze the organization's entire set of data to make more informed decisions at a local level.
While the rationale for data democratization may seem evident, it can be very disruptive to the long-established approaches that leaders have used to acquire, manage, and analyze data. Thus, organizations need to be intentional in how they advocate and adopt the democrati­zation of data. This focus on advocacy and adoption differentiates the organizations that have been able to accelerate and sustain digital transformation from those that have not. As we continue the General Mills story, we will see the purposeful creation of communities of practice (CoPs) as one example of how organizations can build advocacy and adoption to help shift the prevailing digital mindsets of leaders.
Shifting Mindsets Fosters Adoption
At General Mills, the data lake program consolidated most key business data in one place with a granular level of detail and reliability. As a result, users from across the organization could trust the data, find relevant details within it, and connect it to their business challenges. This data could then be used across the enterprise to drive action. While there were many technical hurdles, one of the main challenges was the people aspect of this change. Specifically, key leaders and teams, both within and outside IT, needed to understand that adoption of the data lake would address their business challenges.
On a tactical level, a clear and consistent structure was needed to ensure stakeholders were included and able to buy in to the opportunities presented by a data lake. IT identified key users and leaders across the organization and brought together several CoPs. These CoPs discussed with directors and solution managers such day-to-day topics as the biggest pain points, use cases, and what data was needed. These discussions informed the roadmap for data lake use cases.
At a strategic level, a "Connected Data" CoP was formed to educate key business leaders on the benefits of an enterprise approach to digital transformation, including adoption of the data lake. For example, this CoP identified several key overlapping data sets that helped the team prioritize the order in which the data should be brought into the data lake. Bringing these key resources together to address challenges such as the overlapping data sets helped shift leaders' digital mindsets toward appreciation of an enterprise investment approach to digital transformation and the benefits of data democratization.
One of the first business leaders to recognize the value of the data lake was the newly hired VP of Strategic Revenue Management (SRM VP). Soon after coming on board, he met with the IT VP. After learning about the data lake, he exclaimed, "Why didn't they tell me about the data lake in the interview! I can't deliver our SRM strategy without it."
While the SRM VP was thankful for the strategic alignment the IT team had done to build out the data lake foundation, he knew the operating units (OUs) his team supported would be laser-focused on the business outcome of revenue generation. At the same time, he knew their reporting capabilities were siloed and saw that the OUs lacked an enterprise-grade system to enable consistent and scalable reporting. According to the director for IT strategy, the SRM VP saw the data lake as "an opportunity to be a true capability partner who can create recommendations and insights the OUs could use to make better promotional investments through consistent and scalable reporting."
Overall, it took 12 to 18 months to implement the data lake at General Mills and develop the surrounding operational and governance practices needed to sustain it. In the three years after implementation, the data lake went from a concept to over 600 terabytes of data with over 500 users. While the program execution experienced challenges that come with any new rollout, the shift in leaders' digital mindsets was a key element of this successful digital transformation. In fact, shifting the digital mindsets of leaders from cost to investment and from local ownership to democratization of data accelerated adoption by directing attention away from technical challenges and the data lake itself toward conversations of how to deliver better business outcomes.
Our research indicates that leaders, key stakeholders, and potential advocates for digital transformation undergo shifts in their digital mindsets that help accelerate and sustain organizational digital transformation. At this point, we can recommend that organizations pur­suing digital transformation consider how they will actively promote the evolution of digital mindsets in leaders. These mindsets are instrumental in building a strong foundation for digital transformation. Transitioning from a disparate project-by-project approach to an enterprise approach can be a rough road that is frustrating to navigate. Finding opportunities to build understanding and advocacy with your leaders smooths the digital transformation path ahead.