Digital Twins Unlock Business Value for Western Australian Mining Industry
Posted April 30, 2023
| Technology | Amplify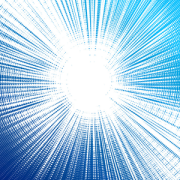 AMPLIFY  VOL. 36, NO. 4
  
ABSTRACT
Carl Faulkner presents a mining industry case study with a focus on data collection, integration, and storage challenges. The article includes lessons learned from the application of a solution designed to facilitate user-friendly access to digital twins as well as the importance of connecting digital twins to other business systems to get the most value.
The mining industry in Western Australia is a key contributor to the nation's economy, with billions of dollars generated each year. The industry has been at the forefront of adopting new technologies to increase productivity, reduce costs, and improve safety, and one of those technologies is digital twins.
Digital twins have been widely adopted by the aerospace and manufacturing industries, but their potential benefits in the mining industry are only starting to be realized. By examining a successful implementation and the lessons learned, we can garner useful information about the use of digital twins in the industry and understand how to improve the deployment process in similar technology initiatives.
Data creation and collection is a challenging process in the mining industry. Mining companies collect huge volumes of data from a variety of sources, including equipment sensors, work management, and engineering systems. The data has a high degree of variability, both in quality and quantity, and there are inherent interoperability challenges due to the wide range of software applications used by mining companies, as well as varying requirements.
For digital twins to be effective, they need a solid spatial data foundation. Specifically, they need accurate, up-to-date, easily accessible spatial data that can be used to engage users, contextualize information, and connect to real-world conditions.
Successfully building a digital twin for a fixed-plant mining operation involves collecting data from a wide variety of sources, including legacy 3D model geometry, geospatial data (e.g., geographic information systems, photogrammetry/point cloud data), nonspatial data sources like streaming Internet of Things (IoT) devices, and contextual data (e.g., engineering, computerized maintenance management systems [CMMS], enterprise resource planning [ERP] systems).
To ensure that the digital twin can drive business value for the operation, the data must be accurate, and the relationship between the spatial and nonspatial data must be easily defined and scalable. The case study below shows this process in action.
Case Study
A digital interface was implemented at a major iron ore mining company in Western Australia, aimed at integrating data across its operations.
To ensure that value was delivered to stakeholders throughout the development cycle, the project employed a constrained scoping and deployment strategy. For example, once the virtual environment had been established, the equipment in the digital twin was bound to the company's third-party document-control system. This was deployed throughout the organization, and stakeholders had input into the next phase: a connection to the existing process-control system, followed by its ERP system, asset health system, and permitting system. 
The solution has now been implemented on multiple mine sites and port facilities, with a rigorous spatial information change management process to ensure the integrity of the digital twin.
Data is integrated from a variety of sources, allowing the organization to easily combine engineering, IoT, and other data to create a comprehensive foundation for its digital twin. This is essential for achieving an accurate, comprehensive representation of real-world conditions and delivering data to end users when it's most critical.
The solution has a user-friendly interface that lets nontechnical users access, analyze, and interpret the information quickly and easily: everyone from frontline workers to senior executives can access information from the digital twin. The digital twin's user-friendly interface and advanced visualization tools make it easy for nontechnical users to understand and analyze data in 2D and 3D formats. The resulting collaboration among users promotes the sharing of data, insights, and best practices.
Challenge 1: Data Collection
The first challenge in building a data foundation for a digital twin is gathering data from various sources and converting it into a digital format that can be used for a variety of use cases and user engagements.
In fixed-plant mining operations, data is used to control and monitor the operation and performance of equipment like conveyors, crushers, mills, and pumps. Standard process-control systems are used for plant operations, but there is a growing field on the monitoring side. Monitoring data can be collected using a variety of technology and sensors, such as the IoT, vibration sensors, temperature sensors, and flow sensors.
All the collected data can be used to optimize equipment maintenance schedules, improve equipment utilization, enable better decision-making, and reduce downtime. For example, vibration sensors can be used to monitor the health of rotating equipment (e.g., pumps and motors) by detecting vibration-pattern anomalies. By monitoring the vibration patterns over time, maintenance teams are able to identify potential issues before they become critical and schedule maintenance to avoid unexpected downtime.
But the real opportunity comes from combining 3D spatial data, such as engineering information, 3D geometry/geospatial data, and maintenance records (which provide historical context), to enable more accurate analysis and predictions. For example, engineers can use a 3D model of a conveyor system to understand the flow of material through it, allowing them to identify potential bottlenecks or areas of low throughput and optimize the system's layout.
Maintenance records can also inform simulations and analyses of fixed-plant operations. For example, they show the frequency and type of maintenance required for each piece of equipment and the impact of maintenance on equipment performance and uptime. This information can then be used to optimize maintenance schedules and minimize downtime.
By creating a digital twin that includes 3D spatial and engineering context, mining operators can achieve a more accurate and complete representation of their fixed-plant assets. This enables more effective analysis of equipment performance, maintenance, and use, ultimately leading to improved efficiency and reduced costs.
Challenge 2: Data Relationships & Integration
The second challenge in building a data foundation for a digital twin is creating data relationships. This involves defining the relationships (or ontologies) between spatial and nonspatial data to ensure the digital twin can be queried for multiple use cases effectively.
The data relationships or ontologies and semantics in mining operations are complex, involving a diverse range of data sources and multifaceted operations. Mining companies must define the digital thread between data sets to ensure the digital twin can be used not only for information access, but also for analysis and further interpretation. This allows the data to be queried at low latency for an optimized user experience.
This is where the value of spatial information can be realized when introducing a digital twin: enabling a simple semantic layer that connects various data sets and their units of range to a common thread of the space and an object or form they relate to in reality. 
Data is the lifeblood of successful mining operations, but that data is often siloed, with different teams and systems collecting and managing data independently. This creates challenges for establishing relationships between data sources and makes it difficult to access and integrate data. The problem is compounded by the fact that different data sources use different formats. In addition, data-quality issues like missing or inaccurate values make it challenging to establish integrity and therefore credibility for a sustainable adoption. The lack of standardization across mining operations further complicates matters, making it difficult to establish consistent relationships between data sources and share data between operations or companies.
To overcome these challenges, mining companies need to invest in data integration and management platforms that can aggregate and integrate data from multiple sources, establish relationships between the data, and provide a spatially enabled, unified view of the data for end users. These platforms must be flexible and scalable enough to accommodate multiple data formats and data sources, and they must provide tools for data-quality control and validation to ensure that data accuracy and completeness are maintained during the change management process.
Challenge 3: Data Storage
The third challenge in building a data foundation for digital twins is orchestrating disparate historical data and the associated storge requirements of an ever-growing data ecosystem. The data collected must be stored in a way that is easily accessible to those who need it. Additionally, the data must be processed and analyzed in real time using low latency to gain insights that can be used to improve performance and enable time-sensitive decision-making.
This requires a scalable, distributed data-storage architecture capable of handling large amounts of data from a variety of sources. The architecture must include a scalable solution that can easily access spatial and nonspatial data, a high-speed data-processing engine for real-time analysis, and a flexible data visualization layer for displaying the results and facilitating user interaction.
The ideal data-storage solution for digital twins can combine a powerful gaming visualization engine with cloud computing to ensure that data can be processed and analyzed in real time and is easily accessible by the user, helping decision makers act on the information in a timely manner. 
Lessons Learned
Our company has been deploying digital twins for more than five years across the Western Australian mining industry. During that time, we have developed both rapid deployment strategies and Agile methodologies for creating access to critical operational and engineering data sources in an easy-to-use, searchable, interactive environment.
The main challenges we encountered centered around maintaining the integrity and accuracy of the spatial data and developing high-quality automation, access, APIs, metadata for searching, and equipment identifier mapping.
Having the right spatial data is essential for long-term adoption of this technology, so companies must dedicate enough resources to keep that data current. This work should be automated: updates should be processed by automatic pipelines with as much relevant and immutable information stored as possible. For example, walkway grating should be textured from the metadata in the model, creating realistic environments that do not require manual artistic editing.
Mining organizations have multiple data sources, including legacy 3D model geometry and geospatial data (photogrammetry/point cloud data), plus nonspatial data sources like streaming IoT devices and contextual data (e.g., CMMS, ERP). To enable fast, effective use in digital twins, it's important to define the relationship between the spatial and nonspatial data and make sure standards are adhered to. This relationship often requires considerable planning and mapping to provide the users with a seamless interface. For example, we discovered that the actual state of equipment tag mapping was far from the level needed for these solutions to be effective.
We also found that iterative cycles with short deployment times worked best. For instance, an oil and gas company could not find its equipment in a large new facility because the spatial models would not run on the organization's laptops. This was a great starting point for a digital twin solution, after which stakeholders provided input into which features would generate further value and user adoption. Business leaders asked for access to their document management system, followed by engineering data and process data. The information can be accessed from a single, intuitive, interactive virtual environment. More work is currently being done to integrate events and alarms.
Another company began by linking assets to the document management system, then went to the process-control data, followed by the ERP system. This was quickly followed by health system data and the automated permit-to-work system (once we start providing access to information, there are inevitably further requests).
An essential part of using digital twins to deliver complex systems is ensuring that all the statistical user data is captured. Having a clear understanding of who is doing what and when in the system is critical to gathering the correct information about how to proceed and add value to the organization.
Interestingly, when the remote operations team experienced the mining sites via virtual reality, despite their skepticism, they realized how much value "being there" adds to problem solving, work planning, and understanding the size and magnitude of the remote equipment.
Our journey has been both challenging and exciting, often requiring the use of leading-edge technology and sometimes exposing an organization's shortcomings regarding legacy processes and internal data sets. However, it is clear that the deployment of user-friendly digital twins that enable fast access to the right data improves productivity and supports digital transformation initiatives.