Discovering the Right Questions in Big Data: The Colored de Bruijn Graph Approach
Posted December 12, 2017
| Leadership | Technology | Amplify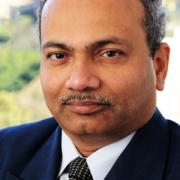 This article touches upon a crucial challenge in the big data space: identifying the right questions for it. As data continues to explode, not only are businesses struggling to find answers to business questions, they often cannot even determine what questions to ask of their data. The authors discuss a practical experiment on classifying genetic data using a colored de Bruijn graph and show the application of this technique in the business world.
Not a Cutter Community Member?
Register today to read select open-access articles.