Don't Disrupt Agile. Drop It.
Posted April 29, 2020 in
Business Agility & Software Engineering Excellence Cutter Business Technology Journal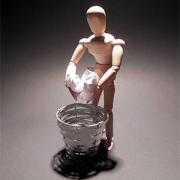 Jeff Doolittle helps us to set out on our own path to disruption. He suggests the most drastically disruptive action: don't do Agile. At the very least, don't do Agile the way too many others are doing Agile. Doolittle invokes the same line of thinking that started our thought experiment to begin with — what has Agile become? Has it grown in unintended ways? Have we lost what it is supposed to be? What else is there if not Agile? Should we completely abandon Agile? Wouldn't that be disruptive!
Not a member?
Gain Access to the Cutter Experts today —
register now to read select open-access articles.