Drone Delivery: Enabling Sustainability with a Smaller Environmental Footprint
Posted February 23, 2022
| Sustainability | Technology |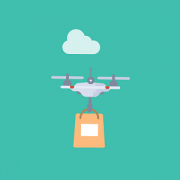 Drones will have a future positive impact on advanced air mobility, particularly in the area of package delivery. As we explore in this Advisor, drones can be used in this manner to enable sustain­ability while at the same time leaving a relatively small footprint.
Not a Cutter Community Member?
Sign up today to read this and all other articles.