Ebola, Fear, Risk, and Corporate Sanity
Posted October 30, 2014 in
Business Technology & Digital Transformation Strategies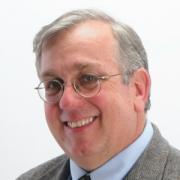 The news of the past few months has been more than a little alarming. Ebola crosses into the US. Rioters take hold of Ferguson, Missouri. The stock market plunges, and plunges again. Watching the news of ISIS (or ISIL, if you prefer), the beheadings, and the imminent threats to any semblance of world peace can make you want to hide under the covers and stay in bed. Is there anything that those in the executive suite can do in this situation? YES! And it doesn't involve profiteering on the backs of tragedy after tragedy. It involves a simple message of sanity and hope.
I reside two blocks from Fort Detrick, Maryland. This is home to US AMRIID, which is the Army's key arm for investigating (and working to cure) infectious disease. Near the top of their list since the 1990s: Ebola. In 2002, a local nurse suffered a needle stick (a common hazard in nursing) during some Ebola research. She was quarantined for 21 days, and came out just fine. If you're looking for someone who had reason to genuinely sweat an Ebola virus, she was the one. In 2005, AMRIID experienced a major breakthrough (touted in the local news, but hardly anywhere else), with a vaccine for the dread virus. It failed in human clinical trials. Still, there's roughly 20 years of evidence that we are working assiduously for a cure.
While TV news would assure you that Ferguson is a tinderbox just waiting to burst back into flame, it's important to acknowledge that the city still has folks working every day. Some are in offices. Some are at the McDonald's drive-thru. Life is progressing, and people are putting in their hours despite the mayhem of a small percentage of the population.
The stock market tumbles give investors serious heartburn, but anyone in the market for the long haul knows that a falling market represents an investment opportunity, not a time for panic.
As all of this disaster swirls around us, I suggest that the organizations that truly stand to benefit are those that create a sense of "safe haven" at the office. We should be the ones trumpeting good news and highlighting the positive strokes in the world around us. Rather than allowing our organizations to fall prey to the 24-hour news cycle, we should seriously consider reinforcing good news for our staff, our customers, and ourselves. At a time when a 30-minute dose of CNN or Fox News is enough to create serious angst, we should (literally) change the channel. Video fish tanks or "mood" DVDs convey a far greater sense of calm than Bill O'Reilly or Wolf Blitzer.
Customer conversations that somehow veer into talk of YouTube beheadings should be reoriented toward more positive aspects, like the recent Nobel Peace Prize award to Malala Yousafzai, who was almost killed by the Taliban and turned the situation around to become an inspiring activist for young women and their right to a quality education anywhere in the world.
But isn't this just sugar-coating some sobering realities?
No. It's a function of remembering that the true probability of a personal, direct impact by the headline-grabbing types of events that dominate our daily conversations is remote. You are far more likely to suffer serious, lasting, personal injury when you step into the bathtub than you are to suffer at the hands of jihadists.
Look at the popularity of Baltimore neurosurgeon Dr. Benjamin Carson. His 2007 best-seller, Take the Risk, highlights dozens of examples where the ordinary, like driving a car, is far more real a threat than the extraordinary. He stresses that there's a serious need to look at the risks of being too paranoid, rather than the risks of taking positive action. Carson's gospel of realism has gone far enough to propel him into the circle of potential presidential candidates in the US.
If we leverage this in the day-to-day, what can we expect to change in our businesses? We can expect employees who have a better attitude about the world around them. We can expect customers who appreciate the lack of gloom and doom in their conversations with us. We can expect our peers to see us as the shining lights, when many have succumbed to the dark. That has personal and professional appeal. And to those who might say it lacks realism, it's equally easy to contend that a more hopeful perspective is actually far more realistic.
Comments? I can be reached via e-mail at cpritchard@cutter.com.
-- Carl Pritchard,Cutter Consortium Senior Consultant