Embracing the Values and Practices of Steve Jobs
Posted October 28, 2021 in
Business Agility & Software Engineering Excellence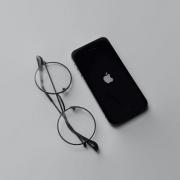 Steve Jobs — tireless tech visionary, innovator extraordinaire, and cofounder of Apple — died on 5 October 2011, when he was just 56. Though 10 years have passed since his untimely death, we're still very much living in his world. To create our own lasting legacy that is meaningful and benefits the community, what sort of values and practices would we have to embrace? This Advisor shares nine key lessons from Jobs:
Think differently. Jobs was not only able to think differently, he also encouraged others to think differently in solving problems and conceiving new products. He said, "When you first start off trying to solve a problem, the first solutions you come up with are very complex, and most people stop there. But if you keep going, and live with the problem and peel more layers of the onion off, you can often times arrive at some very elegant and simple solutions. Most people just don't put in the time or energy to get there."

Foresee the needs. Jobs had an uncanny ability to foresee and define trends in computers and consumer electronics. "A lot of times, people don't know what they want until you show it to them," Jobs said, explaining why we shouldn't overly — or only — rely on focus groups. Henry Ford has often been quoted as saying, "If I had asked people what they wanted, they would have said faster horses." Sometimes, the most innovative products can contradict what the end users envisage them to be. Jobs could anticipate what we wanted before we even knew we wanted it, creating a market for a product where none had previously existed. And he led the creation and marketing of must-have products, which made several companies follow suit. He showed people what they need, not what they asked for.

Adore good design. Most Apple products are hallmarks of good design. A good design is innovative, emphasizes usefulness, and is aesthetically pleasing. The design process should honor users and address their expressed and perceived needs. Jobs effectively harnessed various technological and business options to create such new products and services. His legacy in product design is outstanding: being the first to launch a new product is less important than being the first to launch a product that embraces good design and is of value to its users. For example, the iPod wasn't the first mp3 player — it came four years later, but it quickly surpassed all other players on the market. The iPod and iTunes Store made it easy for people to discover and buy music and organize it into personal playlists.

Design and engineer software and hardware together. While most IT companies specialize in either hardware or software, Jobs pursued excellence in both. He built systems encompassing hardware and software, closely aligning the device's operating environment with the device to optimize system performance. By building a mobile phone with an Apple OS and creating an avenue (the App Store) for users to obtain a wide range of apps and games that run on it, Jobs embraced and promoted vertical integration. He led Apple to build technological systems, not simply products, and the distinct strategy he adopted made Apple "Apple."

Make the right choices. Choosing the right projects at the right time is an important skill Jobs had, which many executives and professionals lack. Does saying "no" matter? Yes, it matters, said Jobs. It's only by saying no that you can concentrate on the things that are really important. On making choices, he said, "I'm as proud of what we don't do as I am of what we do." Many products created under his leadership became models to be copied.

Integrate technology and the liberal arts. As Jobs emphasized, "Technology alone is not enough. It's technology married with the liberal arts, married with the humanities, that yields the results that make our hearts sing." Jobs provided in his products a compelling user experience in ways not previously provided or even envisaged. He said, "You've got to start with the customer experience and work back toward technology — not the other way around."

Pay attention to details. To get things right, Jobs paid attention to every detail, as no other CEO could. Jobs was "very demanding. Best product, best design, best quality, and best delivery. He wanted perfect product, perfect quality, and perfect operation. We had to improve a lot to meet his requirements. In this way he improved the whole operation because of his whole requirements," said Barry Lam, chairman and CEO of Taiwan-based Quanta Computer, an Apple laptop supplier. Matt Drance, a former Apple developer and evangelist, said, "I worked at one point for 72 sleepless hours for something that Steve Jobs showed on stage for nine seconds."

Keep innovating constantly. Jobs fully understood that users want to be delighted with new offerings that further enhance their product experience. Apple repeatedly developed follow-up versions to constantly improve the user experience. IT professionals and business executives similarly must think unceasingly about potential improvements.

Master your message. Jobs was a captivating communicator and is one of the world's greatest corporate storytellers. His Macworld keynotes — "Stevenotes" — were quite fascinating. His presentations informed, educated, and entertained his audience. For instance, to exhibit the iPod's compact and sleek design, Jobs actually put this gizmo in his smaller pant pocket. He showed the benefits, the features, the end-user experience of his products and services — and not just mind-numbing statistics. To create persuasive presentations, he adopted Aristotle's five-point strategy: (1) deliver a story or a statement that arouses the audience's excitement; (2) pose a problem or a question that has to be solved or answered; (3) offer a solution to the problem you raised; (4) describe specific benefits for adopting the course of action you set in your solution; and finally (5) state a call to action ("now go out and buy one"). You can have the most innovative idea in the world — completely different and novel — but if you can't get people excited about it, you can't move your idea forward. You need to tell a compelling story or make a convincing and realistic case.
[For more from the author on this topic, see "Remembering Steve Jobs, 10 Years Later: Lessons to Emulate."]