How One Company Emerged from Crisis Stronger Than Ever
Posted September 21, 2023
| Leadership |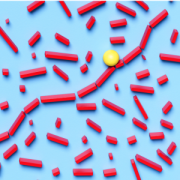 When Russia invaded Ukraine on 24 February 2022, the entire world woke up to a new, harsh reality. For many Ukrainians, the awakening was abrupt, involving blaring phones and sirens urging us to seek shelter from rocket attacks threatening our homes and lives. At that time, I was COO of Avenga, a global software engineering and consulting platform with 11 offices and 1,300 professionals in Ukraine (see Figure 1). The invasion profoundly impacted me and the lives of everyone around me.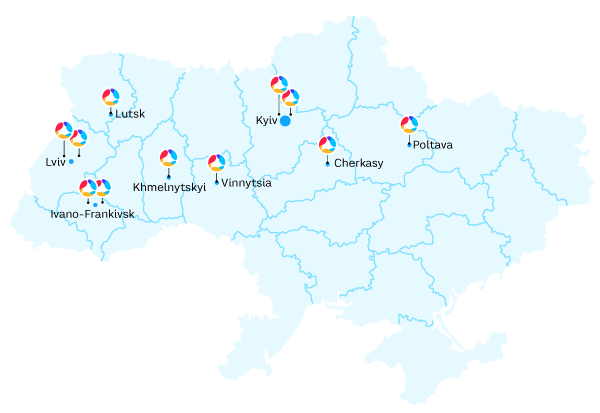 Caught up in Europe's largest armed conflict since World War II, we had to get ourselves and our families to safety, ensure continuing business operations, and show our employees and clients that they could rely on us no matter what happened.
In today's globalized world, geopolitical risks increasingly extend into business, with profound and far-reaching effects. Business leaders everywhere should take note of the rapidly changing circumstances in the international arena — adjusting their strategies can affect their companies' ability to survive. Note that traditional business frameworks designed to help leaders analyze and understand the environment they're operating in do not include the category "geopolitical risk." In today's globalized world, that is a dangerous blind spot.
Rising Geopolitical Issues Affect Business
In March 2021 (almost a year before Russia's invasion of Ukraine), the US National Intelligence Council's "Global Trends 2040" report predicted a rise in geopolitical issues over the next two decades. It suggested that competition for global influence would escalate to levels not seen since the Cold War era, with no single state expected to dominate all regions or domains. It predicted that a multitude of actors would vie to advance their ideologies, goals, and interests.
As multinational corporations grapple with volatile scenarios, the business landscape will be shaped by the geopolitical environment in which they operate. Whether it's Russian aggression, turmoil in Africa, tensions between the US and China, or a pandemic, chances are good that your organization will be confronted with the type of challenges posed by geopolitical risk.
In 2022, geopolitics became established as a major current concern for business leaders, many of whom publicly stated that the uncertainty that comes with geopolitical unrest is affecting their strategies. This comes as no surprise, with 93% of multinationals reporting losses linked to political risk, up from 35% in 2020.
Navigating the Treacherous Waters of Geopolitical Risk
Given that more than 15 million Ukraine citizens have been displaced (more than half left Ukraine altogether) and the country sustained damage to more than 150,000 residential buildings, 3,000 educational buildings, and 1,000 medical institutions as of March (the total impact exceeds US $143 billion), Avenga is doing well.
None of our employees were seriously physically injured in the war, and our operations continued without interruption. How did we accomplish this?
We developed, implemented, and executed our Service Endurance Plan in two phases (see Figure 2). Phase 1 describes how we went from monitoring and information gathering to scenario development and strategic planning. Phase 2 offers insights into the plan's tactical execution, from communications and building reputational resilience to diversifying our footprint and taking steps to emerge from the current crisis stronger than ever. (To read more about the Service Endurance Plan, see: "Incorporating Geopolitical Risk into Decision-Making & Organizational Strategies.")