The Evolving Role of Architecture in Digital Transformation
Posted September 24, 2019 in
Business Agility & Software Engineering Excellence, Business & Enterprise Architecture, Business Technology & Digital Transformation Strategies Cutter Business Technology Journal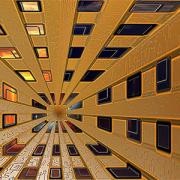 The authors examine how a limited view of digital transformation impedes organizations from fully benefiting from the new, Agile ways of working. They attribute this failure, fundamentally, to reliance on traditional architectural stacks where multiple teams and products rely on large, shared layers, and a change in a layer to meet the needs of one product may inadvertently break other products. To support a feature team–based organization, each team must have full end-to-end ownership of its stack, which consists of smaller, decoupled parts — microservices — that are loosely bound together. The authors advocate domain-driven design and the atomic design principle as the basis for enabling reuse.
Not a member?
Gain Access to the Cutter Experts today —
register now to read select open-access articles.